On May 6, 2020, the State Administration for Market Regulation (Standards Committee) officially released and implemented GB/T 38880-2020 "Children'Mask Technology Specification", and Winner Medical is the first company in the List of participants.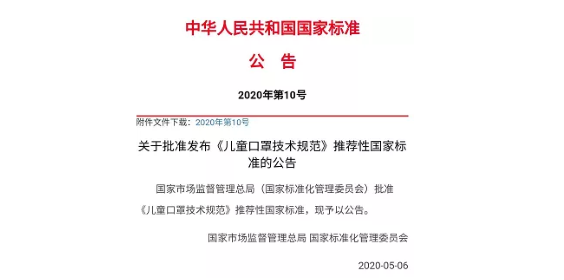 This is the document in Chinese
Winner Medical, as a leading enterprise on wound dressings, has been devoted itself into the medical industry for near 30 years. It depends on a wealth of experience and cutting-edge technology. Nowadays, Winner has several main products line, such as mask, protective coverall, surgical gown, isolation gown, advanced wound care, sanitizing liquid/gel, etc.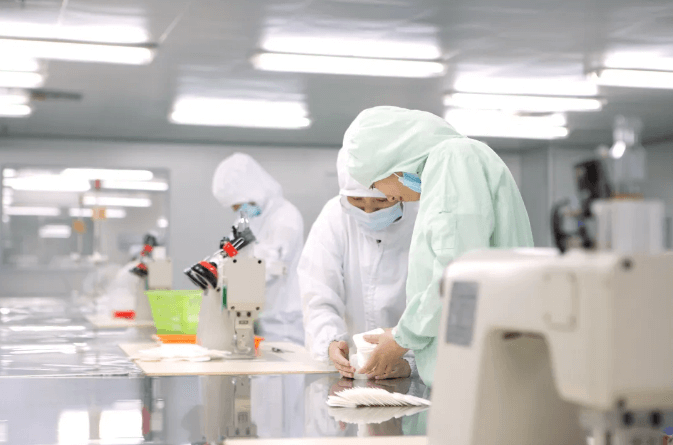 Classification of Masks for Children
"Children's Mask Technology Specification" is suitable for the children, whose ages at between 6 and 14. According to the performance, there are two kinds of styles, Children's protective masks and Children's disposable masks. For the different sizes of children's faces, there are three sizes, S/M/L.
To take part in making the national standard, it is not only the honor, but also the responsibility. Here, Winner Medical, recommends to the parents the following standard to choose right masks for our children.

| | | |
| --- | --- | --- |
| Classification | Children's protective masks | Children's disposable masks |
| Definition | High protection ability | General protection ability |
| Performance | PFE≥95% | PFE≥90% |
| Soft | ≤45pa | ≤30pa |
| Application | Middle pollute area & middle risk   area,such as flu, III Public Event | Low pollute area & low risk area,such as cold, pollen, IV Public Event |

Winner Medical has participated 11 standards, which include 3 national standards and 8 industry ones. We will insist on the principle, to devote ourselves to industry healthy development. And we hope to be the most trustful leading health industry company in future.