The headquarters of Winner Medical lies at Shenzhen, and there are 7 wholly owned manufacturing subsidiaries in Hubei. During the anti-coronavirus, Winner Medical actively called on the production factories of epidemic prevention materials not to spend Spring Festival and the production workshops to keep working in 24 hours a day. On January 23, the factories that providing protective products were dispatched by the Prevention and Control Headquarters of Hubei Province.
Even though the raw material and protective products are both urgent in the first 4 months, Winner Medical supplied 400 million masks, 4000 thousand protective coveralls, in which about 70% consumptions were used for Wuhan, Hubei.
Thus, on the meeting, the vice governor of Hubei province, Mr. Zhao Haishan, says that Winner Medical has made great contributions on medical protective products supplies. Not only in leadership decisions and employee cooperation, but also Winner Medical shows highly society responsibility.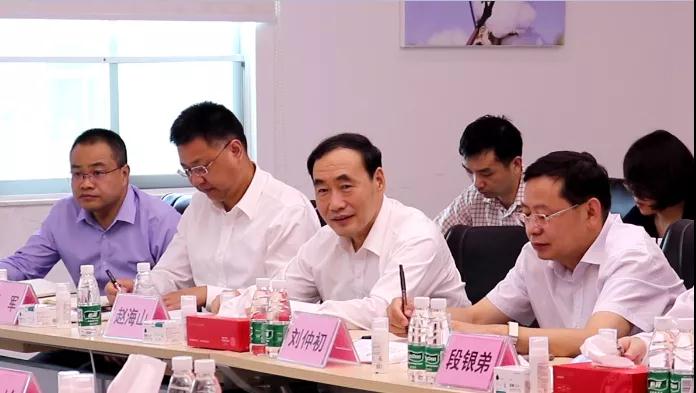 The chairman of Winner Medical, Mr. Li Jianquan, expresses the thanks for support from the government of Hubei. Winner Medical still approves the business environment and investment policy of Hubei, and adheres to the core principles of "Quality priors to Profit", "Brand priors to Speed", and "Social Value priors to Enterprise Value". It is no doubt that Winner Medical will always practice social responsibility.