Transparent film dressings are a popular and effective method for wound treatment, but finding the right supplier can be difficult. Winner Medical is one of the industry's top transparent dressings suppliers. Learn about their high-performance dressings and why medical professionals and patients highly regard them.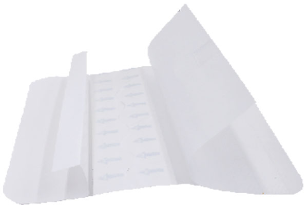 Positive effects on the wound
Transparent dressings are a type of wound dressing made of a clear, thin film. They are waterproof and help to keep the wound clean. Transparent film dressings are available in different sizes and shapes to fit different types of wounds.
There are many benefits of using transparent film dressings on wounds. These dressings help to keep the wound clean and moist. Transparent film dressings also provide a barrier to protect the wound from bacteria and other contaminants. These dressings are easy to apply and remove.
Good waterproof performance
Waterproof dressings are critical for keeping wounds clean. They must also be comfortable and breathable to allow the wound to heal properly. Winner Medical's transparent film dressings are top-of-the-line regarding waterproof performance. It stays in place even when the patient is showering with the dressing on.
Our dressings are made with a thin, breathable film impervious to water, bacteria, and viruses. This makes them ideal for protecting wounds in damp environments. The dressings are comfortable to wear and won't stick to the wound. They are also easy to apply and remove, which minimizes discomfort.
Highly regarded Supplier
Winner Medical is a highly regarded transparent film dressing supplier with a strong reputation amongst medical professionals and patients. The company has an excellent track record in supplying high-quality dressings to hospitals and other healthcare facilities, and clinicians worldwide widely use its products. Winner Medical's dressings are known for superior adhesion, breathability, and comfort. The company is committed to research and development, ensuring its products are at the cutting edge of technology.
Conclusion
Winner Medical has been a successful, transparent film dressings supplier for years due to its focus on quality products, customer service, and innovation. They have earned the trust of many customers and are continuing to expand their presence in the medical field. We believe that Winner Medical will continue to be a leader in the industry with its dedication to providing high-quality transparent film dressings and other medical supplies. Their commitment to excellence makes them one of the top suppliers in this field.