In medical care, protecting human health is of utmost importance. With this in mind, Winner Medical has developed an innovative solution for wound care - transparent wound dressings. Read on to find out how these film dressings can help protect human health and provide the best possible quality of care.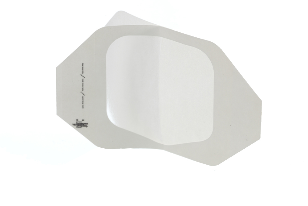 Excellent Product Quality
As the world's population continues to grow, so does the demand for medical products and services. Winner Medical has developed a line of transparent wound dressings to meet this demand to protect human health. These dressings are made from a material that is both comfortable and durable, making them ideal for use on any part of the body. They are also breathable, allowing air and moisture to pass through.
Winner Medical's transparent dressings are available in various sizes and styles to suit any need. They can be used on many types of wounds, including cuts, scrapes, minor burns, and surgical incisions. With their superior quality and safety features, Winner Medical's transparent dressings are an excellent choice for protecting your health.
Think environmental sustainability
As a socially conscious company, Winner Medical has always prioritized environmental sustainability and the planet's carbon neutrality, creating and producing its products with an eye toward the environment.
Medical supplies are usually non-recyclable due to sanitary and health considerations. This suggests that tens of thousands of disposable medical devices are discarded, made into the trash, burned, or landfilled daily, burdening the environment over time. Winner Medical is committed to alleviating this problem by lowering environmental contamination through its packaging.
Winner Medical's pursuit
Winner Medical is a global medical device company committed to providing high-quality wound care products that protect human health. Our transparent dressings are an important part of this commitment, as they offer several benefits over traditional dressings.
First and foremost, transparent dressings allow for better visualization of the wound site, which is essential for proper wound care. In addition, transparent dressings are less likely to cause skin irritation or allergic reactions than traditional dressings. They also help to keep the wound site clean and free from debris. Finally, our transparent dressings are available in various sizes and shapes to meet the needs of any patient.
If you are looking for a high-quality transparent dressing for your patients, we encourage you to try our products at Winner Medical. We are confident that you will be impressed with the quality and performance of our products!