Many people are familiar with the importance of wound care - but having the right supplies on hand can make all the difference in providing quality care. In this article, we will look at Winner Medical's transparent film dressing designed to provide effective wound protection. Read on to learn more about how this outstanding product.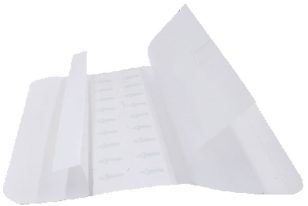 Dependable, sanitary, safe, and correctly packaged
As a medical professional, you know that the quality of your transparent film dressings can directly impact your patients' health and well-being. That's why you'll be happy to know that Winner Medical is dedicated to providing dependable, sanitary, safe, and correctly packaged products that meet the highest quality and safety standards.
Our commitment to quality begins with the sourcing of our raw materials. We only use the finest quality cotton, polyester, and other materials in our products. We also stringently test our materials for purity and safety before they are used in our manufacturing process.
Once our raw materials are transformed into finished products, we subject them to rigorous testing to ensure they meet our high standards for quality and performance. Our products are also inspected for defects before they are packaged and shipped to our customers.
You can rest assured that when you use Winner Medical products, you are using some of the best wound care supplies available on the market today.
International Brand
As a leading manufacturer of wound care supplies, Winner Medical has built a reputation for quality and innovation that is recognized around the world. Our products are used by healthcare professionals in more than 110 countries, and we constantly expand our reach to new markets. We are proud to be an internationally recognized brand and will continue to strive for excellence in everything we do.
Winner Medical's voice
Since its inception in 1991, Winner Medical has been dedicated to providing the highest quality wound care supplies available on the market. With a commitment to innovation and customer satisfaction, Winner Medical has become a leading provider of wound care products worldwide.
Winner Medical has a long history of developing new and innovative products that have helped countless patients all over the world. In addition to its commitment to quality, Winner Medical is also known for its excellent customer service. Whenever a customer has a question or concern, they can be confident that they will receive prompt and professional assistance from the staff at Winner Medical.