When it comes to treating wounds, foam dressing is one of the most commonly used therapies in emergency medicine. However, foam dressing is not necessarily the best treatment for all wounds. For example, if a patient has a deep wound that requires drainage or an open wound that needs to be closed extensively, foam dressing might not be appropriate. Instead, you should use bordered foam dressings in those cases. In this article, learn all about this revolutionary new method of treating wounds!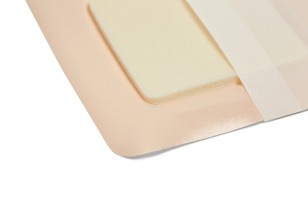 What is a Bordered Foam Dressing?
Foam dressings are designed to create a moist environment conducive to wound healing. Bordered Foam Dressing is a revolutionary new treatment for wounds. They're generally made from semipermeable polyurethane, so they're nonadherent and non-linting and the dressings allow water vapor to enter. The outer layer may be waterproof or hydrophobic. This combination creates a barrier between the wound and the environment, which helps to isolate from the outside environment. 
How does it work?
Bordered foam dressing is a revolutionary new treatment for wounds that uses special foam to help keep the wound closed and stop the flow of fluids. The foam is in a ring form, so it is easy to apply and fits securely around the wound. Plus, because it's covered in fabric, it's comfortable to wear and won't irritate your skin.
When can it be applied to wounds?
Bordered foam dressing is a new treatment for wounds that have been shown to be effective in reducing the amount of drainage and inflammation associated with wounds. The dressing is placed on the wound and then covered with a bandage or dressing. The dressing is made from a special type of foam that is designed to conform to the shape of the wound. The foam helps to reduce the amount of drainage and inflammation, which can lead to improved healing.
Which skin types might be best suited for the treatment?
There are a few key points to keep in mind when considering whether or not to try this new treatment on your wounds:
Bordered foam dressing is most effective on open, heavily bleeding wounds that are over 2 inches in diameter. If you have any other health conditions or if the wound is smaller than 2 inches in diameter, then it might not be the best choice for you. 
The foam dressing is also most effective on wounds that are dry and have minimal swelling. If the wound has a high amount of swelling, the foam dressing might not be able to reach all of the wound areas.
If you are considering trying this treatment, it is important to speak with your doctor first. They can help you determine if this is a good option for you and give you more specific instructions on how to use the foam dressing.