From minor cuts and scrapes to more serious wounds, the right type of wound dressing can make a huge difference in aiding the healing process. Winner Medical is one of the leading providers of high-quality silicone dressings that helps improve skin hydration, and speed up the healing process. Find out in this article why Winner Medical is a first choice for many when it comes to wound dressings!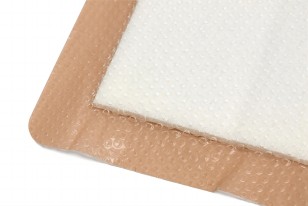 Premium Wound Care Solution
As the world's leading manufacturer of high-quality wound dressings and medical instruments, Winner Medical is committed to helping you get the best care for your wounds. Our premium wound care solution line offers the highest quality dressings and products on the market today.
Our team of experts has years of experience in wound care and is passionate about helping you heal. We offer a wide range of products to meet your unique needs, including:
- Dressings: We offer a variety of dressings to suit your specific needs, including foam, high exudate, alginate dressings, and more.
- Products: We offer a variety of products to help you with your wound care, including gauze, gel, and more.
Advanced wound treatment solutions
Winner Medical is a leading manufacturer of high-end, technically advanced wound treatment solutions. With over 30 years of experience in the medical industry, Winner Medical has developed a strong reputation for quality and innovation.
Healthcare professionals worldwide use Winner Medical's products to treat a wide range of wounds, including burns, ulcers, and traumatic injuries. The company's products are designed to provide superior patient outcomes by promoting healing and preventing infection.
Winner Medical's product portfolio includes a variety of dressings, bandages, and other wound care products. The company's products are available in various sizes and shapes to meet the needs of different patients. Winner Medical also offers custom-designed products for specific patient needs.
In addition to its high-quality products, Winner Medical is committed to providing excellent customer service. The company's team of knowledgeable customer service representatives can answer any questions about its products or services.
Globally Recognized
As a leading manufacturer of wound dressings and other medical products, Winner Medical is globally recognized for the high quality of its products. We are the first choice of hospitals and clinics worldwide for our innovative products and commitment to quality.