Pressure ulcers are a common problem for many patients, especially those confined to bed for extended periods. Winner Medical has been at the forefront of developing dressings that help reduce and prevent pressure ulcers in these situations.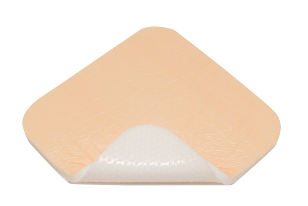 Manufacturer of Dressings for Pressure Ulcers
As one of the first companies to develop and manufacture dressings specifically for pressure ulcers, Winner Medical has a long history of innovation in this area. Our dressings are made from various materials, including our unique hydrocolloid formulation, which helps keep the wound moist and provide a great healing environment. We also offer a variety of other products, such as our silicone foam dressing, foam dressing which also designed for pressure ulcers care.
Quality Initial
Winner Medical has always been committed to quality as a pioneer in dressing for pressure ulcers. We have constantly been improving our products and processes to ensure that our products meet or exceed our customers' expectations. Our initial quality philosophy means we always start with quality in mind and never sacrifice quality for cost or convenience. This is why we only use the highest quality materials and components in our products and have strict quality control procedures throughout our manufacturing process. We believe that this commitment to quality sets us apart from other manufacturers and allows us to provide our customers with the best possible products.
At Winner Medical, we believe that product safety should always come first. We also believe that social responsibility is of the utmost importance. That's why we've made it our mission to develop safe dressing products for patients and clinicians. Our products are designed to help prevent pressure ulcers, and we're constantly innovating to ensure that our products are the best option for those at risk of developing pressure ulcers. We're committed to providing our customers with the highest quality products and services and take great pride in our work.
Conclusion
Winner Medical's dressing for pressure ulcers is a groundbreaking medical solution with the potential to revolutionize how we treat this condition. Its innovative design, effective results, and easy-to-use application make it ideal for anyone looking for an alternative treatment. The company also offers comprehensive support and services that can help you understand how to use its products and effectively get the best possible outcomes. With Winner Medical as your partner in treating pressure ulcers, you can rest assured that you're receiving quality care backed by science and experience.