Wound dressing supplies are a vital part of any medical practice. They provide protection and healing for patients and act as a barrier against the transfer of infection. In this article, we'll explore why Winner Medical's silicone dressings are the best solution for your wound dressing needs. Read on to find out why Winner Medical is the top choice!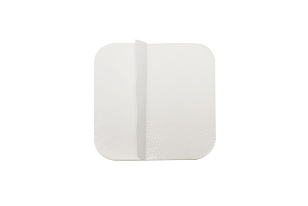 High-Quality
At Winner Medical, we are proud to offer high-quality wound dressing supplies to help you heal your wounds quickly and effectively. Our products are made from the finest materials designed to provide superior comfort and support. We also offer a wide range of sizes to ensure that you can find the perfect fit for your needs.
High-absorbency
Another key advantage of Winner Medical's wound dressing supplies is their high absorbency levels, which can help reduce the need for frequent dressing changes and minimize the risk of infection. This is particularly important for patients with chronic wounds or those who may have compromised immune systems, as it helps promote faster healing and reduces the chance of complications.
Frontier Producer
If you work in wound care, you know that having the best possible supplies is crucial to providing great care for your patients. We're proud to announce that Winner Medical is the best solution for wound dressing supplies!
We offer a wide variety of high-quality dressings, including high exudate, alginate, and foam dressings, that are perfect for any wound. Plus, we have a team of experts who can always help you select the right products for your needs. What's more, we offer competitive pricing on all our dressings, so you can be sure you're getting the best value for your money.
So if you're looking for the best possible solution for your wound dressing needs, look no further than Winner Medical! We're here to help you provide the best care possible for your patients.