Winner Medical Services is a company that provides pre- and postoperative solutions for the operating room and has been in business for over 20 years. The company is known for its innovation and infection prevention solutions.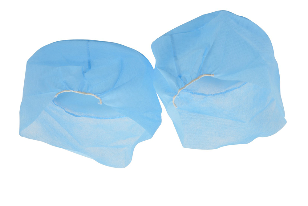 Question
Operating room safety is maintaining a clean, sterile environment during surgery. This includes preventing the spread of infection, maintaining safe workspaces for surgeons and medical staff, and ensuring equipment are properly calibrated and safely. Operating room safety is a group effort that requires the participation of all surgical team members.
What is Winner Medical?
Winner Medical is a leading healthcare provider offering innovative solutions for operating room safety. Winner Healthcare has a wide range of products and services to help your business run more efficiently. Some of the products and services offered by Winner Medical include:
Advanced and safe surgical equipment
Infectious surgical consumables
Reliable and safe surgical plan
If you're looking for an effective healthcare provider to help you run your business more smoothly, choose Winner Medical.
Winner Healthcare Services Provides Innovative Solutions for Operations
Due to high demand and frequent use, the operating room is often one of the most difficult places in a hospital. This can lead to complications, such as infections, that can significantly impact patient care. Operations are critical to any healthcare system, and ensuring patients receive the best possible care is critical. Winner Medical offers preoperative, intra-operative, postoperative, and perioperative solutions.
Preoperative solutions include using state-of-the-art imaging technologies to ensure patients are ready for surgery. Additionally, they offer to consult services to help surgeons plan surgeries more efficiently.
Intraoperative services include using advanced instruments and techniques to minimize the risk of intraoperative complications. They also provide postoperative care services to help patients recover from surgery as quickly as possible.
Perioperative services include comprehensive patient care throughout the hospital stay after surgery. This includes treating pain and other medical problems.
These innovative solutions make Winner Medical a trusted resource for healthcare providers nationwide.