Medical disposable manufacturers play an integral role in today's medical care. From a healthcare provider's perspective, they are one of the most critical components of the hospital environment regarding disposable medical supplies and equipment. If a hospital does not have the necessary disposable medical supplies, it may be detrimental to the patient's recovery process.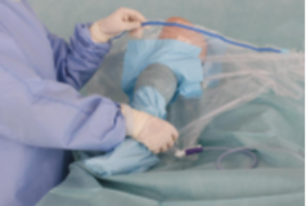 Benefits of disposable medical supplies
There are many benefits to using disposable medical supplies in a healthcare facility. One of the most important benefits is that they help reduce the spread of infection. This is because disposable supplies are used only once and then discarded, so there is no risk of cross-contamination.
Types of disposable medical supplies
Surgical sheets and wound care dressings are critical parts of disposable medical supplies that healthcare providers should consider when choosing products for their facilities.
Surgical sheets are typically made of breathable materials impervious to fluids and bacteria. Surgical sheets are placed on the patient during surgery to create a sterile area. They also help reduce the risk of infection transfer by acting as a barrier between the surgical site and the rest of the patient's body.
Wound care dressings are an important part of caring for the post-operative patient. They help keep the wound clean and free from infection as it heals. Choosing an absorbent and breathable dressing is important for wound healing.
Common mistakes in the use of disposable medical supplies
There are many common mistakes healthcare providers make when using disposable medical supplies. Perhaps the most common mistake is improper sterilizing or cleaning the supplies before use. This can lead to several serious infections and illnesses.
Another common mistake is using the wrong type of supplies for the procedure being performed. For example, using cotton swabs instead of gauze pads can lead to serious problems.
Finally, many healthcare providers fail to store their disposable medical supplies properly. This can lead to them becoming damaged or contaminated and unusable.
Conclusion
Winner Medical's high-quality, affordable products are available to meet the specific needs of healthcare providers. In addition, healthcare providers can find the perfect solution to meet their needs. Finally, they typically offer good customer service and support, which is critical for any business.