Disposable medical supplies are made from various materials, including cotton and synthetic. They are usually used only once and then discarded. Healthcare providers use medical disposables for various procedures, including wound care and surgery.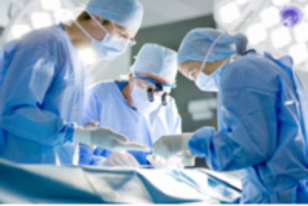 What are disposable medical supplies?
There are many benefits to using disposable medical supplies. First, they reduce the risk of cross-contamination and save time by eliminating the need to sterilize equipment between uses. Disposable medical supplies also prevent the transfer of infection by providing a barrier between the patient and the provider.
Why should healthcare providers consider them?
There are many reasons why healthcare providers should consider working with a manufacturer of disposable medical supplies. Here are some key reasons.
1. disposable medical supplies are essential to providing quality patient care.
2. The manufacturer, Winner Medical, has the experience and expertise to produce high-quality products.
3. disposable medical supplies can help reduce costs for healthcare organizations.
4. Manufacturers offer a wide variety of products, enabling healthcare providers to find the best fit for their needs.
5. Disposable medical supplies are constantly evolving, and Winner Medical is at the forefront of innovation.
Winner Medical's voice
According to Winner Medical, the spirit of artistry is to insist upon, concentrate on, and accomplish a good job diligently. Winner Medical has been working on medical disposables to support the medical business for decades. The company aims to enhance product quality, stability of quality control, and product quality and technology content.
Winner Medical is steadily progressing toward bettering health, a sustainable environment, and medical treatment. This enables Winner Medical to use the advantages of its proprietary technology to develop superior and cutting-edge disposable medical products for healthcare facilities.