Medical disposables, such as gowns, dressings, and drape sheets, have entered the professional realm of hospitals and healthcare practitioners, becoming especially important for surgeons who perform operations. However, to maintain its certification, Winner Medical must adhere to a set of rules, some of which are more stringent than others. Winner Medical, a cutting-edge Chinese medical disposable supplier, offers a reliable and top-notch medical supply solution for operating room requirements.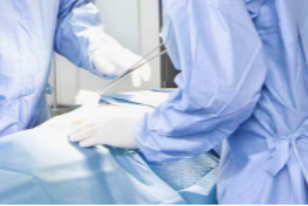 Worldwide supplier
Hospitals frequently select medical disposables with the highest quality and most reliable quality control. It might be challenging to choose which manufacturers to trust when there are so many of them. However, Winner Medical is well-known among significant users worldwide; as a result, it must be the top choice for major hospitals and healthcare organizations regarding surgical demands.
Winner Medical's social responsibility
"Love life; love health" is the guiding principle of Winner Medical, which is dedicated to "caring for health and life" and works tirelessly to improve in everything it does. In addition, we are dedicated to giving people access to quality healthcare by offering the top medical supply solutions in the world for operating rooms and hospitals.
How to choose the right medical disposable supplier?
When choosing a manufacturer of disposable medical supplies, healthcare providers should keep a few things in mind. First and foremost, it is important to ensure the manufacturer is reputable and has a good track record.
Once you have narrowed down your options, comparing prices and product offerings is important. For example, some manufacturers may offer lower prices but skimp on quality, so it's important to find a balance between price and quality. It's also worth considering what type of customer service the manufacturer offers if you have any questions or problems with the product.
Conclusion
There are many reasons why healthcare providers should consider partnering with Winner Medical, a manufacturer of disposable medical supplies. Winner can provide high-quality, affordable products that can help improve patient care and satisfaction. In addition, they can offer various customization options to meet the specific needs of each healthcare facility. By partnering with a disposable medical supply manufacturer, healthcare providers can provide their patients with the best products.