Wound care and treatment are the most important parts of preventing future complications. To avoid the transfer of infection, it is important that you keep your wounds clean and protected with the proper supplies.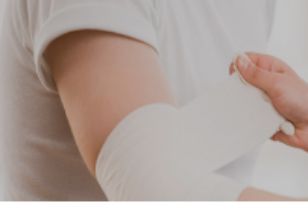 What is wound care supplies?
There are many different types of wound dressings on the market today. There are 4 main types of wound dressings: alginate dressings, foam dressings, hypertonic fluid dressings, and film dressings.
There are a wide variety of wound care supplies on the market, making choosing the right one for your needs a daunting task. However, by taking the time to understand your options and what each product does, you can choose the best supplies for your situation.
The deciding factor in choosing wound care supplies
There are a few key factors you should keep in mind when deciding which wound care products to use. Here are a few things to consider.
1. the type of wound. Different wounds require different types of care. When choosing supplies, you must consider the wound's depth, size, and location.
2. The severity of the wound. More severe wounds will require more intensive treatment. Be sure to choose supplies that will meet your specific wound needs.
High-Level Production
The extensive collection of wound care products from Winner Medical is made to satisfy the needs of surgeons for wound treatment. High-end dressings are among the supplies in the series, which are all of excellent quality and made by stringent international standards.
The Winner Medical line of wound care products is created with patient comfort and safety as the top priorities. The products are the top choice for hospital wound management since they are dependable, sanitary, safe, and correctly packaged.
Most significantly, Winner Medical goods are produced using premium raw materials and cutting-edge production techniques, yielding a high-quality final product. Because Winner Medical's factories are run efficiently, and to a high standard, its products are better regulated, more stable, and more dependable than its competitors. Stability is important for healthcare services.