The global increase in the number of surgeries has led to an increase in complications and deaths, with an estimated 10% of surgeries resulting in some complications due to infection or other causes. Winner Medical has some disposable medical product to reduce this rate and prevent these accidents.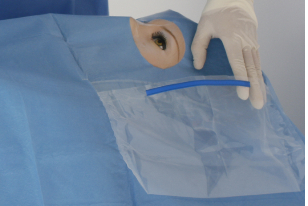 What is operating room safety?
Operating room safety is the process of preventing surgical complications. By partnering with Winner Medical, you can reduce the risk of injury and improve patient outcomes.
What are the benefits of working with Winner Medical?
1. Winner Medical can help reduce the likelihood of complications during surgery.
2. They have a proven track record in reducing the risk of injury to patients.
3. Their approach to operating room safety is tailored to meet the unique needs of your facility.
4. You can be confident that all procedures are carried out safely under strict guidelines.
Why staying safe in the operating room is important.
Operating room safety is paramount, and it is important to work with a qualified medical team to help reduce complications. As the number of surgeries worldwide increases yearly, Winner Medical provides pre-operative, intra-operative, postoperative, and peri-operative solutions to protect surgical patients and operating room staff from transmitting pathogens and bodily fluids.
By using these solutions, hospitals can identify potential risks and adjust their procedures to reduce the chance of complications. Additionally, working with Winner Medical helps build trust between hospital staff and anesthesiologists. This trust is critical because it allows for open communication and collaboration during surgery.
Partner with Winner Healthcare
Winner Medical's mission is to reduce the number of complications during surgery by providing products and services that help reduce risk.
Conclusion
Partnering with Winner Medical is critical in reducing operating room complications. Winner Medical provides a wide range of services to ensure that every surgery goes smoothly and reduces the proportion of accidents. From infection prevention and control to postoperative care, we work to keep patients as safe as possible during surgery. By partnering with Winner Medical, you can reduce the likelihood of complications during surgery and improve overall patient safety.