Wound caring is an important part of healthcare, and Winner Medical is doing its part to improve the quality of wound care by introducing a new silicone wound dressing. In this article, we'll look at what makes this product so beneficial and some of its features.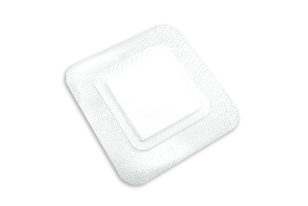 Experience that is kind to the skin and is supple and breathable.
Anyone who has experienced a wound knows they can be very sensitive. In addition to the pain that a wound can cause, many people also experience itching and burning sensations.
Winner Medical's silicone wound dressing is designed to be kind to the skin and is supple and breathable. The dressing helps keep the wound moist. The silicone material is also flexible, which ensures that the dressing does not rub or irritate the wound.
A manufacturer that is committed to enhancing product quality
As a leading manufacturer of silicone wound dressings, Winner Medical is committed to enhancing product quality and providing healthcare professionals with the latest advancements in wound management. Our silicone dressings are made from the highest quality materials and are backed by extensive research and development. We continually invest in new technologies and processes to ensure that our products meet the highest safety and efficacy standards. Our commitment to quality is evident in everything we do, from developing new products to delivering superior customer service.
Both watertight and breathable
To create a dressing that is both watertight and breathable, Winner Medical uses a silicone material that is permeable to water vapor but not to liquid water. This material is often used in medical applications where it is important to keep the wound site clean. The silicone bordered wound dressing from Winner Medical has a novel multi-layer structure that aids in dynamically controlling wound exudate levels. This offers a moist environment for healing process and prevents maceration of the wound margins and surrounding skin.
The silicone material used in our dressings is thin and flexible. It is also hypoallergenic and does not irritate the skin. Our dressings are available in various sizes and shapes so that you can find the perfect fit for your wound.