When it comes to wound care, one of the most important decisions you can make is deciding which type of dressing is best suited for the injury. With so many options available and a wide range of factors to consider, it can be hard to know where to start. Read on as we explore the benefits of adhesive foam dressings and how they can help with specific types of wounds.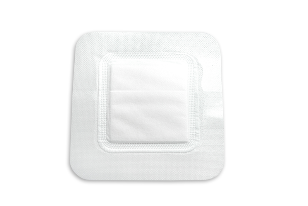 Winner Medical is an expert in the field of medical dressings.
Medical dressings are an important part of wound care. The right dressing can help to heal a wound, while the wrong dressing can delay healing or even cause further damage.
Many different types of medical dressings are available on the market, and it can be difficult to know which one is best for a particular wound. Here are some tips to help you choose the right dressings:
1. Consider the type of wound. Different types of wounds require different dressings; for example, high exudate wounds usually require high exudate dressings.
2. Think about the location of the wound. Some wounds are difficult to reach, making applying or removing a dressing hard. This may be something to consider when choosing dressings.
3. Evaluate how much pain you are in and how sensitive the area around the wound is. For example, if the area around the wound is very sensitive, you may want to choose a softer or more flexible dressing material.
Considerations when choosing dressings
Selecting an appropriate dressing for a wound can be complex and depends on many factors. The type of wound, its location, and the patient's circumstances all need to be considered. Many different types of wound dressings are available, each with its advantages and disadvantages. The most suitable dressing for a particular wound will depend on the specific characteristics of that wound.
Some of the main considerations that need to be made when selecting a dress include the following:
* The type of wound (e.g., superficial or deep, clean or contaminated)
* The size and depth of the wound
* The amount of exudate (fluid) present in the wound
* The location of the wound (e.g., on the face or body, on joints, or other areas subject to movement)
Visit the official website of Winner Medical for more details.