Innovative solutions are always sought for better patient care and outcomes in the medical field. One such solution is alginate dressings, which have been used in wound management for many years. This blog article will explore Winner Medical's alginate dressings in medical usage!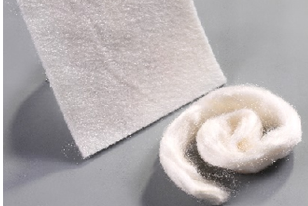 Comparable Features
Alginate dressings are made from brown algae and have unique properties that make them ideal for wound care. They are highly absorbent and can hold exudate while allowing the wound to breathe. Additionally, alginates are non-adherent, so they will not stick to the wound bed or cause further trauma during removal. Furthermore, they are biodegradable and will not accumulate in the environment like other dressings.
Winner Medical is a leading manufacturer of alginate dressings with over 30 years of experience producing advanced wound care products. Our dressings are available in various sizes and shapes to meet the needs of any wound type, and we also offer custom dressing services to healthcare professionals.
Strive for excellence
At Winner Medical, we take quality seriously. We have set up a strict monitoring system to ensure that our products meet the highest quality standards. Our team of experienced professionals is constantly on the lookout for potential issues, and we take immediate action to correct any problems that arise.
This commitment to quality has made us one of the leading suppliers of alginate dressings for medical usage. Our dressings are used by hospitals and clinics worldwide and consistently receive high marks from users. We are proud to be able to offer such a high-quality product to our customers, and we will continue to strive for excellence in everything we do.
Professional Manufacturer
Winner Medical is a professional manufacturer of alginate dressings. Alginate dressings are made from a natural seaweed product used to treat wounds. Winner Medical's alginate dressings are innovative and have many medical uses. Alginate dressings are absorbent and help to keep the wound site moist. If you are looking for an innovative, absorbent dressing that has many medical uses, then Winner Medical's alginate dressings in medical are a great option.