Winner Medical has been committed to producing high-quality advanced dressings for wounds for years. In this article, we explore alginate - a key component in producing these dressings. Read on to discover how this wondrous material can make all the difference!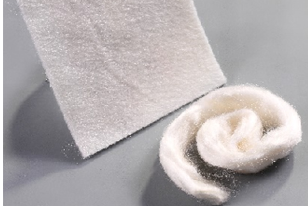 The mechanism of action of advanced alginate wounds
Alginate is a natural polymer that is derived from brown seaweed. It has been used as a wound dressing for over 30 years and is considered one of the safest and most effective. Alginate dressings work by forming a gel-like barrier over the wound surface. Alginate also absorbs exudate from the wound, which helps to keep the wound clean.
The mechanism of action of alginate makes it an ideal dressing for various wounds, including burns, leg ulcers, and pressure ulcers. It can be used on chronic and acute wounds and is often combined with other dressings, such as hydrogels or gauze.
Applications of advanced alginate dressings
Winner Medical's advanced dressings are produced using a unique process, resulting in a stronger and more absorbent dressing. Alginate dressings are effective at absorbing exudate and promoting healing. They are also comfortable to wear and easy to remove.
Winner Medical's alginate dressings are available in various sizes and shapes to meet the needs of different wounds. They can be used on both chronic and acute wounds.
Alginate dressings are particularly effective in managing pressure ulcers, venous leg ulcers, and diabetic foot ulcers. They can also be used on burns, donor sites, and post-operative wounds.
Premier in manufacturing medical dressings
Winner Medical is a premier manufacturer of medical dressings and related products. The company is committed to producing high-end, advanced dressings that meet the needs of patients and healthcare professionals alike.
Winner Medical's dressings are used in various settings, including hospitals, nursing homes, home care, and wound care clinics. The company offers an extensive line of products, including gauze dressings, bandages, alginate dressings, foam dressings, and more.
Winner Medical is constantly innovating its product line better to meet the needs of patients and healthcare professionals. The company's research and development team constantly works on new dressing technologies to improve patient outcomes.
If you need high-quality advanced dressings, look no further than Winner Medical. The company's commitment to quality and customer satisfaction is second to none.