Winner Medical has been a leader in the medical care industry for over 30 years. Nevertheless, they are constantly updating their product line with innovative and high-quality wound care supplies to meet the needs of medical professionals. Their wound care supplies are universally preferred by the international community and are also fully certified and qualified, making them the first choice of healthcare providers.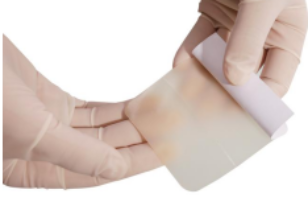 High-Standard
Winner Medical wound care supplies meet the sterility level, which is crucial for medical use, to be able to ensure that it is harmless to the wound. Also, Winner Medical wound care supplies are ventilated, designed to be breathable, and provide a good environment for isolating possible dust or liquids.
Good-Quality
Winner Medical wound care supplies have excellent adhesion and are skin-friendly materials. Due to the use of high-quality raw materials, Winner Medical's products rarely cause skin irritation, which is also an essential factor for wound care products. Winner Medical's wound care supplies also have excellent absorbency and extensibility and can quickly absorb fluid from wounds.
For wound treatment products, there has been a common industry difficult to deal with a difficult problem, that is, the problem of cotton debris. Winner Medical has professional non-woven manufacturing technology and a high-standard factory, with innovative research in this field for many years and its unique research results, Winner Medical's wound care product will not have the problem of cotton debris anymore. Winner Medical is dedicated to overcoming technical difficulties, to provide medical units with high-quality wound treatment solutions.
Voice from Winner Medical
Due to Winner Medical's leading position in China and the world, Winner Medical strives to focus more on the quality of our products and to continue to develop the Winner Medical brand influence. With many domestic and international honors, awards, and recognitions, Winner Medical continues to receive praise from the community and industry. The most substantial reason for all these honors, awards, and recognitions is the high quality of wound care products, as well as comprehensive medical disposables solutions, wound care solutions, and more.
"Quality first, product safety first, social responsibility first" is the ideology wellspring of Winner Medical; With the core principle of "Quality over profit, brand over speed, social value over business value", Winner Medical insists on keeping going steadily and continuously, aiming at proving better product for the world.