Winner Medical is a leading medical disposables supplier of solutions and medical supplies for medical care uses. The items they offer include medical gowns, masks, and other supplies needed for surgeries. Their products are manufactured directly from their state-of-the-art factory, which means they have full control over the quality of their products. This ensures that hospitals can have full confidence in the quality of their products and use them with confidence in their surgical procedures.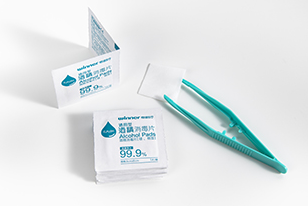 Focusing on quality and continued product stability, Winner Medical wants to provide hospitals with high-quality care while maintaining consistent use of the same product over time to avoid frequent product changes that can disrupt the efficiency of healthcare service.
High and Consistent Quality
Winner Medical's surgical supplies are fully qualified, certified, fully packaged, and easy to use to guarantee perfect performance during surgery. The choice of high-quality raw materials, on the one hand, makes the product quality extremely high, and on the other hand, makes the product environmentally friendly and does not affect the sustainable development of the environment.
Top-Notch Production and Innovation
Nowadays, Winner Medical has invented many world-class patented technologies. As of August 2020, Winner Medical's total number of patents reached 369.
Made in China, Appreciated by the World
According to statistics, Winner Medical's medical products are sold to more than 70 countries and regions around the world, including European countries, America, Southeast Asian countries, Japan, and African countries, and the export amount is at the forefront of China's medical supplies exports. During COVID-19 global pandemic, after meeting the domestic demand, Winner Medical actively participated in global epidemic protection and provided safe and reliable medical epidemic prevention products for people all over the world. Corporate responsibility ranks among the top of all companies in the country.
Noble Enterprise Pursuance
"Take care of health, life care, and make life better." ,
Said Jianquan Li, the CEO of Winner Medical, this is the highest pursuit of innovation of Winner Medical's products.
Winner Medical has believed from the beginning that persistence, concentration, and earnestness are the winning formulae for doing a good job and producing high-quality products. Winner Medical has been deeply involved in medical disposables for decades, setting up its factories, improving production processes, and innovating product types. To improve the quality of products and increase the type of products, Winner Medical keeps improving the technology level in the products, to contribute to the medical industry.