Medical disposables are especially crucial to surgeries and greatly influence the operation's performance and most importantly, efficiency. Therefore, the quality of every medical disposable is highly valued by surgeons, as it is a matter of human life. Winner Medical is a socially responsible and superior medical disposables supplier that offers a full range of high-quality, stable-quality-controlled medical products, providing hospitals and medical institutions with proven, stable disposables solutions.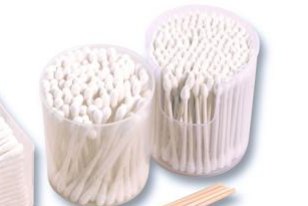 30+ Years of Experience: Professional Medical Supplier
Winner Medical is a leading manufacturer of disposable medical products in China, known for its high quality and product consistency. Winner Medical has been manufacturing, developing, and supplying disposable medical products in its state-of-the-art factory for use in the surgical units of medical institutions since 1991.
Winner Medical is the very first company to have a complete product line in the disposable medical products market, which includes medical gowns, dressings, surgical sheets, and so on, and has also received many ISO certifications. Winner Medical's disposable medical products have quickly become an industry leader according to international industry standards.
Brand of Honor: Global Recognition
Through continuous innovation and continuous expansion of industrial boundaries, Winner Medical has developed from a single medical consumables manufacturer to a major health leader covering multiple fields with cotton as the core raw material and mainly engaged in the research, development, production, and sales of cotton medical products, with products certified by the EU CE, US FDA and Japan's Ministry of Health and Welfare. Currently, Winner Medical has 21 primary and secondary wholly owned and controlled subsidiaries.
Brand of Innovation: Technology-Driven Industry
Winner Medical is continuing to move steadily in the direction of improving healthcare, sustainable ecology, and medical standards, which allows Winner Medical to leverage its patented technology to the maximum extent to produce better and more innovative disposable medical products for more medical institutions.
Principle of Winner Medical: Make A Better World
Winner Medical takes "love life, love health" as its principle, with the dedication to the career of "taking care of health, caring for life", and concerning life and medical career, Winner Medical insists and focuses on all things in manufacturing, and strives to do everything in the production to the best, to develop the path of "innovation, professionalism, and friendliness", to provide the world-class leading medical supplies total solutions for hospitals and operation rooms, and to offer health care products for human beings.