Best medical disposables of high quality are needed by hospitals in the operation rooms, and Winner Medical, the leading medical disposables supplier, offers an innovative and premium product line for hospitals that are certified by internationals.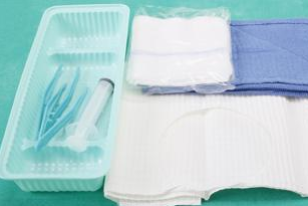 Winner Medical is a pioneering manufacturer of disposable medical products in China, known for the high quality and consistency of its products. Winner Medical has been manufacturing, developing, and manufacturing disposable medical products in its state-of-the-art factory for use in the operating rooms of medical institutions since 1991.
A Brand Strives to Improve Quality
Winner Medical started from scratch and has become the frontier in the industry today. This success is based on a deep grasp of the technology in the medical industry and respect for technology, medical care, and human life. From the beginning of producing only medical dressings to the most complete product line in the industry today, Winner Medical has always put product quality first in its principle to create a product line that is widely recognized in the medical industry and has stable quality control to meet the needs of surgical care.
Relying on years of dedicated research on the production process and product characteristics of medical disposables, Winner Medical has achieved innovation and breakthroughs time and again, and has established a medical-grade quality management system early in the industry and passed ISO 13485 medical device quality management system certification. Winner Medical disposables are sold in more than 110 countries worldwide. Winner Medical has obtained more than 40 invention patents, more than 400 utility model patents, and nearly 300 design patents in China, and over 50 invention patents and 6 utility model patents around the globe.
Since Winner Medical is a leader in China and the world, the Winner Medical brand continues to develop advanced products and improve production technology. Winner Medical continues to receive acclaim from the community and industry with many local and international honors, awards, and recognitions.
Voice from Winner Medical
The most substantial reason for all of these accolades, awards, and recognition received by Winner Medical is the high quality of disposable medical supplies, as well as advanced surgical solutions, wound care solutions, and more.
Moreover, Winner Medical's products not only promote good quality surgical care but also contribute to our environmental benefits, which will revolutionize the future of surgery. Winner Medical is currently engaged in the promotion of health, sustainable ecology, and medical care, which allows Winner Medical to maximize the use of its proprietary technology to produce better and more innovative disposable medical products for medical institutions all around the world.