With the introduction of medical disposables like gowns, dressings, and drape sheets to hospitals' professional uses, it has become a necessity for hospitals and health care providers, especially for operation surgeons. However, being certified by internationals means that Winner Medical has to follow certain protocols - some of the standards being stricter than others. Winner Medical, a frontier medical disposables supplier from China, provides a stable and high-quality solution of medical disposables for operation room needs.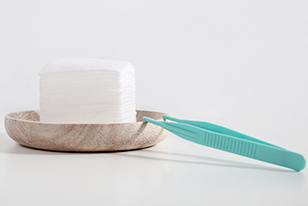 Global Recognition
In terms of medical disposables, hospitals always tend to choose the products with the best quality and the most stable quality control. With so many different manufacturers, it can be hard to decide whom to trust. However, Winner Medical is widely recognized by major users around the world and has ISO certification, so it must be the first choice for major hospitals and medical institutions for surgical needs.
Manufacturer of Innovation
Winner Medical has a dedicated team of researchers who have combined theory and practice, have made innovations and breakthroughs through years of research on the production process and product characteristics of medical disposables, and have established a medical-grade quality management system early in the industry and passed ISO13485 medical device quality management system certification. Winner Medical disposables are sold in more than 110 countries worldwide. As of June 30, 2021, we have obtained 41 invention patents, 460 utility model patents, and 264 design parks in China, 56 invention patents, and 6 utility model patents overseas.
Social Responsibility of Winner Medical
Winner Medical takes "love life, love health" as its principle, is committed to the cause of "caring for health and life", and strives to do everything with persistence and dedication and to be the best. "We are committed to providing the world's leading medical supplies total solutions for hospitals and surgical rooms, and providing health care for human beings.
Voice from Winner Medical
Winner Medical has been believing that the spirit of craftsmanship is to insist on, focus on, and do a good job earnestly. Winner Medical has been working on medical disposables for decades, striving to improve the quality of products and the stability of quality control, and improving the quality and technology content of products, to contribute to the medical industry.
Winner Medical is continuing to move forward steadily in the pursuit of health, sustainable ecology, and improved medical care, enabling Winner Medical to maximize the benefits of its proprietary technology to produce better and more innovative disposable medical products for medical institutions.