Wound care is an important part of medical care, and it's important to ensure you have the right products for any situation. Winner Medical specializes in premium wound care supplies that can be used for various needs. In this article, we'll look at how to choose wound care products and provide detailed information about Winner Medical.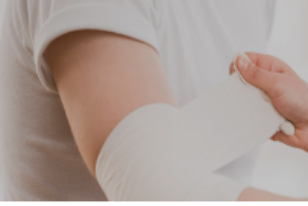 What are wound care products?
Wound care products are used to clean, treat and protect wounds. They include wound dressings, gauze, bandages, and silicone roll stocks.
Choosing suitable wound care products
There are several things to consider when choosing a wound care product. The first is the type of wound you are treating. Is it a chronic wound or an acute wound? Second, what stage is the wound in? Is it a newly formed wound or one that has been healing for some time?
Once you have considered these factors, you can narrow down your choices and select the supplies that best fit your needs. For example, if you are treating an acute wound, you may need different supplies than if you are treating a chronic wound.
No matter your specific needs, Winner Medical has the quality products to meet them. We have everything from dressings and bandages to treatments, so you can find exactly what you need to do the job.
High quality wound care supply manufacturer
As the world's leading manufacturer of wound care products, Winner Medical is committed to providing a high level of products to meet the needs of our customers. Our product line includes a wide variety of dressings, gauze, and other products designed to provide optimal wound healing.
Our experts work closely with our customers to ensure that our products meet their needs. We constantly innovate and expand our products to provide the best solutions for our customers. We are committed to providing the highest quality products on the market. Our products are backed by extensive research and development, and we strive to ensure that they meet the highest safety and efficacy standards.
Winner Medical is the source you can trust if you are looking for a high level of wound care products. We offer a wide range of products to meet the needs of our customers. Contact us today to learn more about our products or to place an order.