Winner Medical is a leading medical solutions and wound care products manufacturer. They are at the forefront of medical technology and aim to promote international health through their products. Learn more about their innovative approach to wound care and how they strive to make a difference in the healthcare industry.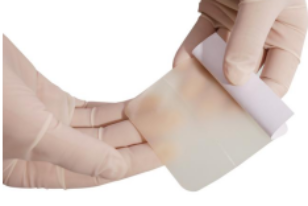 Committed to Global Health
As a leading medical supply company, Winner Medical has been helping people around the world lead healthier lives for more than 20 years. Our products are available in more than 110 countries, and we have a strong international presence in markets such as Europe, North America and Asia. We are constantly expanding our reach into new markets and regions to provide our products and services to as many people as possible.
Our commitment to quality and customer satisfaction has made us a trusted and recognized brand worldwide. We are proud to be an internationally recognized brand that has positively impacted global health.
How to Choose a Wound Care Products Manufacturer?
There are many factors to consider when choosing a wound care product manufacturer. The first is the quality of the product. Be sure to research the manufacturing process and quality control measures to ensure that the product you receive is safe and effective.
The second factor is customer service. You want to ensure that you can easily get in touch with the customer service department in case you have any questions or problems. Look for a manufacturer with a good reputation for customer service.
The third factor is price. Wound care products can be expensive, so you want to find a manufacturer that offers competitive pricing. Be sure to compare prices from different manufacturers before making a final decision.
Winner Medical's Brand Philosophy
Winner Medical is a company dedicated to promoting health and healthy living worldwide. Their brand philosophy is "Love Life, Love Health". This statement sums up their mission to help people live healthier and happier lives.
Winner Medical's products are designed to improve the quality of life of their customers. They offer a wide range of medical and health-related products, including wound care dressings, surgical drapes, and gowns. Their products are used by hospitals, pharmacies, and individual consumers worldwide and in industry.
Winner Medical is committed to making a difference in the lives of its customers. They believe that good health is the cornerstone of a happy life. Their goal is to help people live healthier, happier lives by providing high quality products and services.