With their innovative product line, Winner Medical is leading the way in disposable medical supplies from masks to gowns to advanced dressings, they continue to create safer, more effective products for healthcare professionals worldwide. In this blog post, we'll explore Winner Medical, a supplier of medical disposables.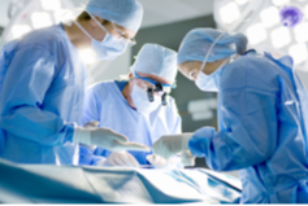 What are disposable medical products?
There are many disposable medical products, from simple gauze and bandages to more complex items such as surgical sheets. Disposable medical products have many advantages over traditional medical products. They are also easier to sterilize and transport, making them ideal for international aid work.
One of the most innovative companies in disposable medical products is Winner Medical, which has been creating new and innovative medical products for over 20 years. What sets Winner Medical apart from other companies is its commitment to quality and safety. All of their products undergo rigorous testing before they are released to the market. This ensures that patients use only the highest quality products.
Winner Medical is a great choice if you want safe and affordable disposable medical products. Their products have helped millions of people worldwide, and they continue innovating new and better ways to help people stay healthy.
Why should healthcare practitioners think about them?
There are numerous benefits to collaborating with a producer of disposable medical supplies that healthcare practitioners should consider. Here are a few of the main ones:
1. Disposable medical products are necessary for giving patients high-quality care.
2. Winner Medical, the manufacturer, has the knowledge and skills necessary to create high-quality products.
3. Disposable medical products can assist healthcare companies in cutting expenditures.
4. Manufacturers give a wide range of products, allowing healthcare professionals to choose the best suits their requirements.
5. Winner Medical is at the cutting edge of innovation in disposable medical products.
Winner Medical's High-Quality Disposable Medical Products
Winner Medical is a world leader in disposable medical products. Their products are used in hospitals and clinics worldwide and have a reputation for high quality and reliability. Their product range includes everything from wound dressings to surgical gowns and gloves. They are constantly innovating to bring new products to market to meet the needs of healthcare professionals and patients alike.
Winner Medical is the brand for you if you want the highest quality disposable medical products.