Medical disposables have the power to guarantee the safety of patients and medical professionals. Because of this reality, an increasing number of healthcare facilities and other organizations are implementing the usage of disposable products as a way to reduce the risk of cross-infection related to sanitary supplies. In addition to introducing Winner Medical, a reputable manufacturer of surgical consumable products, this blog post will discuss how medical disposables assist in various situations.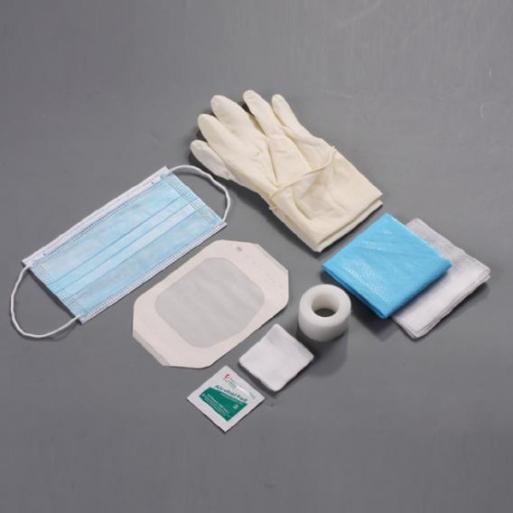 What is comprised of surgical consumable products?
The most widely and frequently used component is the disposable gloves, often known as "clean" or "sterile" gloves, which are a specific type of glove that is typically made of high-quality rubber. They are typically sterile and only meant to be used once. Disposable medical gloves are often used in hospitals, clinics, and other healthcare facilities.
Other surgical consumables from Winner Medical such as surgical packs, angio packs, and surgical gowns come in a range of materials, including plastic, paper, and non-woven fabric. They were all highly qualified and carefully chosen. They come in a variety of sizes and forms and can be used for a wide range of medical procedures. Disposable medical supplies are often used in place of customary surgical tools and equipment. There are many different types of medical disposables, each with specific benefits. Three of the most popular varieties are towels, sterile pads, and disposable gloves.
Why are they useful?
Winner Medical's medical disposable products are gaining popularity since they offer numerous benefits. Their use is particularly important given the increased incidence of infections and the expanding use of medical technology.
Winner Medical's medical disposables come with several benefits. Because Winner Medical has cut unnecessary packages, they are more sustainable and environmentally friendly than traditional medical methods, and they also greatly reduce the danger of infection.
One of the main benefits of using medical disposables from Winner Medical is that using them lowers the rate of the happening of cross-infection. This is true since single-use medical products are designed to prevent the spread of diseases as well as bacteria and viruses. Disposable medical equipment helps to reduce the possibility of cross-contamination, which can lead to severe problems.
Conclusion
An object that is intended to be used only once before being discarded is referred to as a medical disposable. They are commonly used in the healthcare industry to help reduce the happening of the medical accident and improve the effectiveness of operations. They come in a variety of shapes. Winner Medical offers a selection of premium medical disposables, each with specific functions and uses. Visit the official Winner Medical website to find out more.