Disposable products are now used in many fields of work, from the medical field to food service. So do you know why people choose disposable products more? This article showcases the benefits of Winner Medical's disposable medical products to help you decide which option is best for you.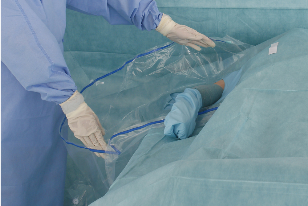 Advantages of Disposable Medical Products
Disposable medical products have many advantages. These advantages are why people choose single-use medical supplies over reusable products.
For example, the disposable characteristics of disposable medical products mean that a medical product can only be used by one patient and should be discarded immediately after use, which greatly improves the safety of disposable medical products.
Why Use Winner Medical Disposable Medical Products?
One of the benefits of using Winner Medical disposable medical products is that they help prevent contamination from outside sources. With Winner Medical's disposable medical products, there is no need to worry about accidental spills or cross-contamination. Additionally, Winner Medical's disposable medical consumables are designed to fit every product, ensuring minimal waste and passing safety department quality inspections to meet safety regulations.
The Benefits of Winner Medical
1. Disposable masks and gloves from Winner Medical are the medical consumables that can stop infections at their source.
2. Winner Medical operates a firm that offers specialized wound care. If someone is hurt, they should consider using Winner Medical products as soon as possible so they can treat their wounds on time.
3. Winner Medical now offers disposable surgical consumables, giving physicians access to a full range of infection protection tools, including surgical gowns and protective caps.