This blog post discusses how disposable medical products can be an effective way to healthcare.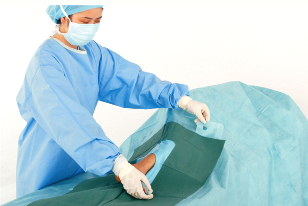 What is a disposable product?
Disposable medical products refer to medical products that are discarded immediately after being used once. Disposable medical products, including wound dressings, medical masks, and gloves, are widely used in hospitals and other places to reduce the risk of infection.
Why Use Winner Medical Disposable Medical Products?
Winner Medical disposable medical supplies help prevent external infections, one of their strengths. Winner Medical's disposable medical products prevent accidental spills or cross-contamination. Additionally, Winner Medical's single-use medical products support a precise quantity supply that minimizes waste. Importantly, Winner Medical can manufacture according to safety regulations and pass quality inspections by the safety department.
Control medical waste costs
Using Disposable Medical Products to Reduce Risk
1. Disposable medical products are easier to prepare and use because they have individual packaging, facilitating storage and transportation.
2. Disposable medical products are more economical and safer. Using one product for one patient greatly improves safety and reduces the risk of patients being infected and paying more for treatment.
3. The processing technology of disposable medical products is mature, which reduces the risk of pollution to the environment after the use of disposable medical products.
The disposable medical products of Winner Medical
Winner Medical is a leader that make disposable products. For example, Winner Medical produces disposable products covering disposable gloves, masks, and gauze, as well as disposable surgical gowns and surgical sheets, which are effective while being professional and safe.