The sterile drape sheet is an essential component of the surgical disposables that Winner Medical manufactures because it is an essential component of the surgical kit. It is crafted from high-quality raw materials and conforms flawlessly to the specifications of an aseptic operation, which is necessary for surgical procedures.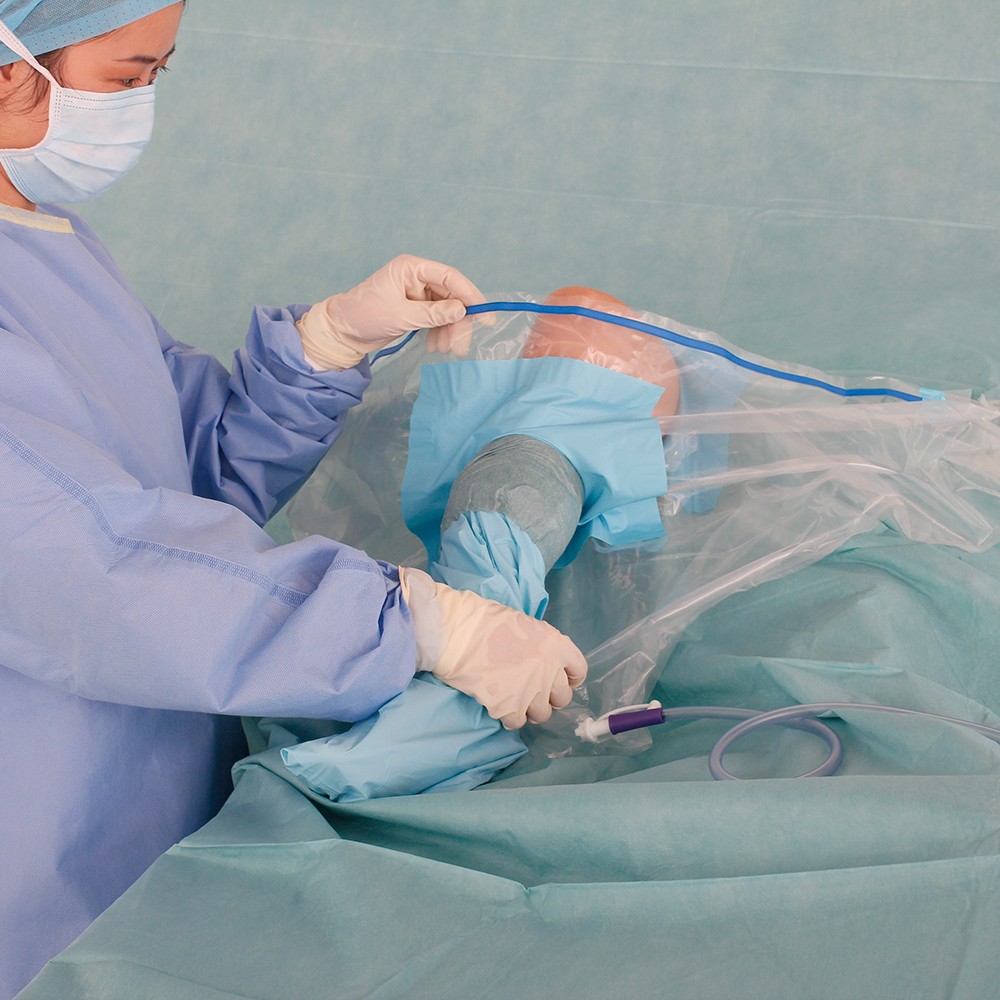 High-Quality Fabric
As a basic component of the surgical bag, the surgical towel is made of non-woven material with good barrier performance, which can prevent surgical infection.
Secondly, Winner Medical's sterile drape sheet is made of high-quality raw material, finely cut, and perfected in every step, with good ductility and moderate thickness.
Furthermore, Winner Medical's sterile drape sheet is made of excellent fabric, which is made of laminated non-woven composite material.
Most importantly, the sterile drape sheet undergoes strict aseptic treatment, which will make a great contribution to the aseptic operation of the surgery.
Wise Choice for Medical Institutions
Because it is disposable, it protects and prevents cross-infection between patients and medical personnel, is convenient and effective to use, and is a commonly used medical consumable in hospitals in developed regions or countries at present. The new sterile drape sheet that is produced by Winner Medical makes use of a lot of new polymer materials and new materials, so it can be used in modern large-scale surgery and is suitable for use in various conditions and environments.
High-Quality Manufacturer
Every stage of the manufacturing process for sterile drape sheets at Winner Medical is done with extreme care and attention to detail.
Because we have been involved in the production of medical supplies for more than 30 years, we understand better than anyone else the significance of consistency and quality in medical supplies, as it is frequently a question of one's health and even the life of an individual. Winner Medical has established a stringent monitoring system throughout the entirety of the product production process. This system ensures that a very high-quality standard is adhered to and that substandard goods will not be released onto the market. Winner Medical is committed to supplying high-quality, reassuring medical supplies to customers all over the world, including clients in operating rooms and emergency rooms. Winner Medical respects the system and respects life, and it is dedicated to doing so.