Sterile drape sheets are one of the disposable coverings commonly used in surgery, they are not recyclable and therefore have a high level of safety. They are sterilized at the factory to ensure the safety of the patient's life. Today we introduce Winner Medical, a professional medical disposables manufacturing company from China, that offers a complete surgical kit solution that includes high-quality sterile drape sheets.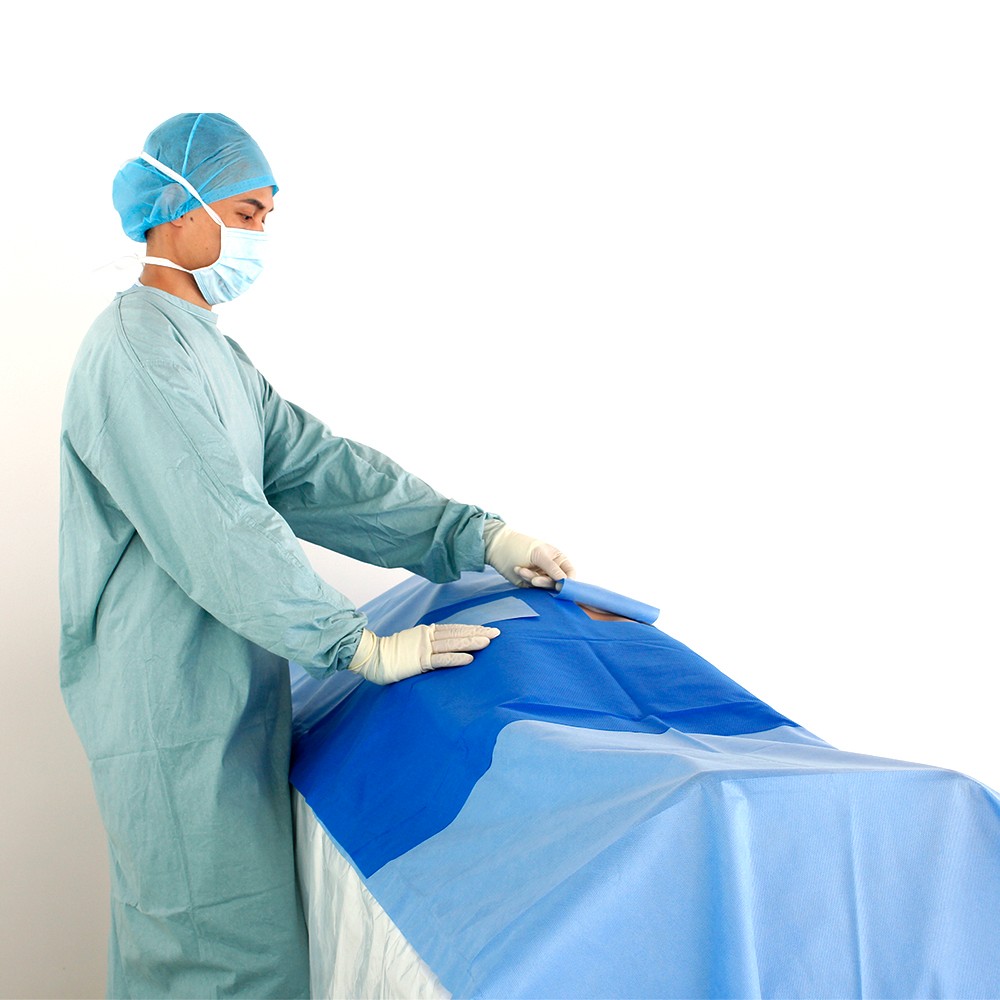 Reason for Choosing sterile drape sheets: sterile drape sheet is a barrier to protect surgical patients from surgical infection. The whole process of surgery has high requirements for sterility, so after sterilizing the skin in the surgical area, sterile drape sheets are laid around the surgical area to expand the sterile area. By spreading sterile drape sheets around the surgical area, the sterile area can be expanded to prevent bacteria from entering the incision and to avoid and minimize contamination during surgery.
Sterile drape sheets have several outstanding advantages over reusable surgical cavity wipes when considering factors such as comfort, cost, safety, barrier efficiency, and reliability. They reduce time-consuming tasks such as washing, bleaching, ironing, and drying. sterile drape sheets cost approximately the same or less than reusable surgical sheets because other products are needed to clean them, such as detergent, water, machine costs, and electricity. In addition, the advantage of absolute cleanliness is the most outstanding feature of sterile drape sheets. In any surgery, sterility should be the first point to be taken into account. Sterile drape sheets perfectly guarantee the sterility of disposables.
Benefits of Winner Medical's Product
Firstly, the sterile drape sheet produced by Winner Medical has the problem of very little debris coming out to reduce the occurrence of surgical accidents; Secondly, Winner Medical produces the sterile drape sheet in strict accordance with the sterile standard to solve the problem of bacteria in the source and strengthen the safety barrier function of the sterile drape sheet.
Secondly, Winner Medical produces sterile drape sheets in strict accordance with sterile standards, solving the problem of textile with bacteria at the source and consolidating the safety barrier function of sterile drape sheets.
Thirdly, Winner Medical designed the packaging of sterile drape sheet in small size, and the sheet is properly packed and folded so that it is easy to transport as well as to take.
Fourth, the sterile drape sheet can work together with Winner Medical's other surgical kit products, whose range of products includes infusion tubes, racks, fluid collection bags, instrument covering cloths, etc., for ease of use.