Disposable medical products manufacturer Winner Medical has been in business since 1991. The company is based in China and focuses on quality products that are safe for patients. Winner Medical is an innovative firm with a strong research team and a comprehensive product line of disposable medical supplies which are also eco-friendly.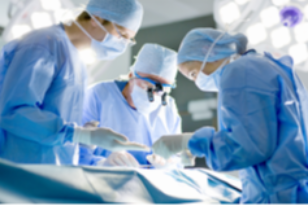 Winner Medical's medical disposables business mainly includes wound care, infection protection, cleaning, and disinfection, of which the wound care category accounts for the highest proportion, while the proportion of high-end wound dressing products is constantly increasing. As an outstanding disposable medical products manufacturer, Winner Medical is dedicated to creating higher quality, more innovative technology, and more consistent quality medical disposable solutions, providing high-quality products to the emergency rooms and operation rooms of medical institutions around the world.
Quality is the First Consideration 
At the very beginning, Winner Medical only manufactured a single product, a wound dressing product, and now it becomes the No.1 in the medical industry for disposable products, which has been certified by overseas countries and received praise and recognition from users all over the world. This success relies not only on the R&D team's profound grasp of the technology in the medical industry but also on the company members' respect for medical care and life. From the beginning of producing only a single product to the most advanced Chinese disposable medical products manufacturer today, Winner Medical has always put product quality first place, creating a product line that is widely recognized in the medical industry and has stable quality control to meet the needs of surgical care for high-quality disposables.
Emphasize Environmentally Friendly
The Earth is the environment we live in, and with the huge amount of medical waste generated every day, Winner Medical is devoted to reducing the pollution of the Earth.
The concept of eco-friendly is implemented in the development, production, packaging, and transportation of our products to ensure that our products are environmentally friendly to the maximum extent possible and do not bring additional unnecessary burdens to the already overburdened earth.
Voice from Winner Medical
Winner Medical is still moving forward in the pursuit of health, sustainable ecology, and improved medical care, allowing Winner Medical to maximize the use of technology to produce better and more innovative disposable medical products for medical institutions. The company's focus on environmental friendliness will surely bring opportunities for future medical development.