Winner Medical is an innovative firm that specializes in producing high-quality disposable medical products. It provides an extensive range of items with a focus on safety. As a socially responsible disposable medical products manufacturer, it also offers eco-friendly alternatives for consumers looking for a way to reduce the environmental impact of their healthcare practices.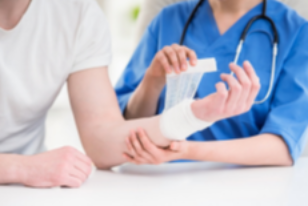 As a leading disposable medical products manufacturer, with a focus on quality products, Winner Medical's products are widely praised by medical institutions all over the world. The company's product line includes wound care supplies, sterilization supplies, and medical disposables. Winner Medical offers a variety of disposable products for a variety of medical needs, including wound treatment and surgical use. The company also offers a wide range of sterilized products to ensure that they won't harm the wound.
Chinese High-Quality Medical Disposables Manufacturer
As a Chinese disposable medical products manufacturer, Winner Medical is the first Chinese company to have a complete product line in the disposable medical products market and has also received many ISO certifications, which has greatly encouraged us. The products we produce are manufactured and developed in strict accordance with the high standards of the European Union, the United States, and Japan, as well as industry guidelines. As a result, Winner Medical's disposable medical products have quickly become an industry leader and are widely purchased and used, gaining praise from users.
Through continuous innovation and expansion of product lines, Winner Medical has developed from a single medical consumable manufacturer into a major medical products manufacturing leader in the research and development, production, and sales of a full range of high-quality cotton medical supplies covering multiple fields, with cotton as the main raw material. In recent years, Winner Medical's products have been awarded CE certification by the European Union, FDA certification by the United States, and certification by the Japanese Ministry of Health and Welfare, which is quite a remarkable achievement compared to the products of Chinese companies of the same level. Winner Medical also has a strong company strength, and the size of the company is still growing and developing. At present, Winner Medical has 21 primary and secondary wholly-owned and holding subsidiaries.
Voice from Winner Medical
From the very beginning, Winner Medical has always believed that only by referring to the spirit of craftsmanship, seriousness, and dedication, we can do a good job in everything we manufacture. Winner Medical has been working on medical disposables for decades to improve the quality and stability of our quality control, and most importantly, to contribute to the medical industry by enhancing the quality and technology of our products.