Winner Medical is proud to offer a wide variety of wound care supplies to meet the needs of operating rooms and emergency rooms in healthcare facilities. Founded in 1991 in China, the company has become one of the leading suppliers of disposable medical supplies to hospitals and clinics in China and around the world. Winner Medical offers a wide variety of products, including bandages, dressings, sterile supplies, masks, and more. The company's products are of the highest quality and have received wide acclaim from its customers.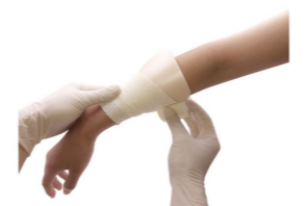 High-Quality and High-Safety
"Quality first, product safety first, social responsibility first" is the source of Winner Medical's philosophy.
Winner Medical's wound care supplies undergo a strict sterile process to ensure they meet the standards for medical grade use. It is also worth mentioning that Winner Medical's wound care supplies are made from high-quality raw materials, making them the first choice for surgical and emergency room wound treatment.
Winner Medical's product quality has not only been well received by customers but also obtained the CE certification of the European Union, FDA certification of the United States, and the certification of the Ministry of Health and Welfare of Japan.
Winner Medical's consistent quality control, careful selection of raw materials, and advanced manufacturing processes make the products synonymous with high quality and safety.
Innovative Winner Medical
With a comprehensive lineup of products designed to meet the needs of medical care providers everywhere, Winner Medical's product line of wound care supplies is the go-to source for quality medical disposables.
As a manufacturing company that places great importance on theoretical and practical innovation, Winner Medical has a professional R&D team that combines theory and practice. They are full of enthusiasm, professional knowledge, love of research, and hard work. Relying on years of dedicated research on the production process and product characteristics of medical disposables, they have achieved innovation and breakthroughs in technical difficulties time and again.
Winner Medical has become the first Chinese company in the industry to establish a professional quality management system and pass the ISO13485 medical device quality management system certification. Besides, Winner Medical's products are popular worldwide and the quality is highly recognized by customers, Winner Medical disposables are sold to more than 110 countries worldwide.
By 2021, Winner Medical has obtained nearly 50 invention patents, nearly 500 utility model patents, and more than 200 design patents in China; 56 invention patents, and 6 utility model patents outside China. As a medical product manufacturer in BASE China, this figure is quite proud.