Winner Medical is a leading disposable medical products manufacturer in China. Since 1991, the company has specialized in the production, research, development, and marketing of cotton-based medical dressings and disposable medical supplies, as well as consumer products produced under its brand name "PurCotton". Winner Medical is a high-tech company that vertically integrates research and development and manufacturing. The quality of their products is their primary focus in the entire process of production and sales of the company, which is why they are called a quality-oriented, innovation-driven Chinese medical supply manufacturing company.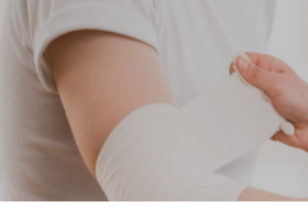 Premium Choice of Medical Disposables
Winner Medical is the first company to have a complete product line in the disposable medical products market, ranging from surgical disposables and high-end wound care products to masks and protective gowns. Winner Medical has also received many certifications, including CE certification in the EU, FDA certification in the US, and MHLW certification in Japan.
Innovative Winner Medical
Winner Medical is proud to have a professional R&D team that combines theory and practice and has made many innovations and breakthroughs in production technology based on years of dedicated research on the production process of medical disposables.
Winner Medical is one of the first Chinese medical disposables manufacturers to establish a medical-grade quality management system in the industry and has passed the international ISO 13485 medical device quality management system certification. medical disposables are sold in more than 110 countries worldwide. Both countries from Eurasia and North America have highly praised Winner Medical's products.
As an innovation-driven company, Winner Medical has obtained 41 invention patents, 460 utility model patents, and 264 design patents in China as of 2021; outside China, Winner Medical is also known for its advanced technology, with 56 invention patents and 6 utility model patents.
Reliable Quality
Winner Medical's high-quality medical disposables have been widely praised and recommended by industry professionals and medical service providers. The success of Winner Medical is not only based on a deep and keen grasp of the technology in the medical industry but also the reverence of Winner Medical's employees for technology, medicine, and most importantly, life. Only by respecting one thing can we start from the bottom of our hearts and make a good job of it.
From the beginning of producing only a single product to having the most complete product line in the industry today, Winner Medical has always adhered to the principle of cautious production and quality first to create a product line that is widely recognized in the medical industry and has stable quality control to perfectly meet the needs of surgical medical care.