"Caring for Health and Life, making a better world". This is the enterprise vision of Winner Medical, a disposable medical products manufacturer from China. With the development of technology and medical techniques, the demand for high-quality medical disposables has increased sharply in the operation and emergency rooms of medical institutions.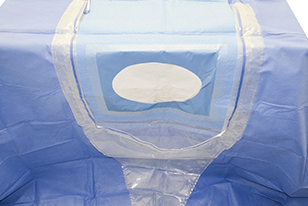 Winner Medical takes "love life, love health" as its brand proposition. We are committed to the cause of "health care, life care", focus on the production of medical disposables, and strive to improve the quality of products to the extreme, to provide hospitals and surgical rooms with the world's leading medical supplies total solution, to provide health care for human beings.
High-Quality Disposables
Winner Medical is the pioneer in the disposable medical products market with a complete product line.
Winner Medical is proud to offer a wide range of products including self-developed and manufactured high-end trauma dressings, as well as high-quality surgical disposables. These products are manufactured in Winner Medical's high-end factory, which has been automated and standardized, making our products particularly stable. We have also received many ISO certifications for our products both at domestic and international levels. Our production is strictly regulated according to the high standards of the European Union, the United States, Japan, and other countries. Because of this, Winner Medical's disposable medical products have been able to quickly become an industry leader and are favored by medical institutions around the world as their first choice.
Voice From Winner Medical
Nowadays, Winner Medical has maintained steady business growth every year. We have made solid steps in production process improvement and e-commerce modernization management, and also realized the automated and systematic operation mode of product production. This has laid the foundation for Winner Medical's long-term plans and development in the next decade and beyond, making Winner Medical invincible in the fierce market competition. Automation is the basis for effective productivity improvement, and Winner Medical is deeply convinced of this. But the most fundamental thing remains the quality of the product. From the beginning to the end, Winner Medical always puts product quality first place.
Winner Medical has responded to the industry with profound connotations and a strong constitution as steady as a mountain. Meanwhile, Winner Medical will continue to serve high-quality medical disposables. After more than 20 years of hard work, Winner Medical has emerged as one of the top three companies in China's medical consumer goods manufacturing industry (according to CCCM & HPIE) with a brand-new position on the upcoming 30th anniversary.