For health care workers providing medical services in times of infectious disease epidemics, a set of qualified and protective gowns is a sure guarantee of job safety. Germs are terrifying, but Winner Medical's high standard of quality protective gowns can help protect healthcare workers from germs, and Winner Medical offers a full line of protective products to protect the lives of healthcare workers.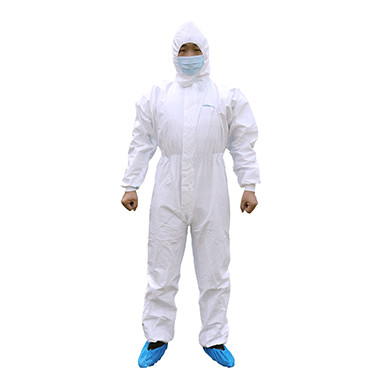 Protective gown types: Winner Medical has a complete product range
According to the standards set by AAMI, which are widely recognized in the industry, protective surgical gowns are broadly classified into four levels, corresponding to different levels of protection. Winner Medical strictly follows this classification system set by AAMI to produce medical gowns that meet the standards and have high protective performance. The information on the level 1 and level 2 protective gowns are provided in the following paragraphs.
Level 1: Level 1 gown means that the gown is designed for minimal fluid splash, and the material will not be very thick, but this also means that it is easier to put on and take off. This type of protective gown is usually used in scenarios where the risk of liquid exposure is low, such as for daily patient care, or simple treatments that do not involve bodily fluids and is not usually used in the operating room. Winner Medical's Level 1 protective gown not only has qualified protection but is also optimized for wearing comfort, making this type of gown less of a problem for healthcare workers.
Level 2: Level 2 suits mean that the suit can withstand an average amount of fluid splash. Such a level of the suit is used in situations where there is only a slight risk of fluid exposure, including minimally invasive surgery where the incision is small and the exposure to body fluids is small. At the same time, Level II suits can be used in simple surgical procedures such as the removal of lumps and hard tissues. This type of protective gown has seen a great deal of use in recent years, as it offers a certain level of protection without compromising the comfort of wear and movement. Winner Medical's Level 2 protective gown is representative of high quality.
Conclusion
As a company with high regard for product quality, Winner Medical has always put quality and customer experience at the forefront and has always stood with the healthcare industry to provide advanced, consistent quality medical protective consumables.