The angiography set products sold by Winner Medical are disinfected with ethylene oxide, and the new non-woven fabric that is used to make the instrument wraps and surgical sheets is very pliable and comfortable to use. In addition to reducing discomfort for the patient, this solution efficiently blocks the passage of fluids and bacteria, so preventing the spread of infection. Have a look at the specifics of the product.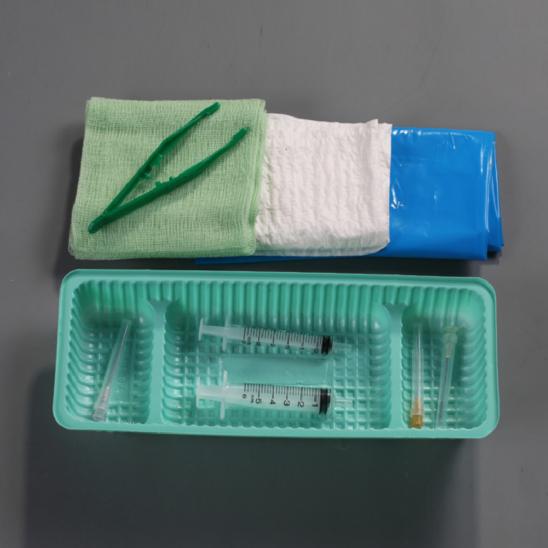 Increasing the effectiveness of surgical procedures
The angiography pack offered by Winner Medical integrates multiple components into a single, user-friendly package. This reduces the likelihood that the surgeon will need to open extra instrument packages during the process and frees them up to concentrate on the operation at hand.
The angiography pack contains surgical towels that have been folded according to specific scientific principles so that they are easier to handle and less prone to cause debris when unfolded.
Because of Winner Medical's angiography packs' thoughtful construction and meticulous attention to detail, leading hospitals consistently select them as their product of choice.
Material of the highest grade
The angiography pack offered by Winner Medical features a reinforced design that makes use of the second layer of hydrophilic composite material as well as SMMS nonwoven fabric for the surgical towel and other components. The PE film and the hydrophilic nonwoven fabric are combined in a unique technique to form the majority of the components of the double-layer hydrophilic composite. The material is lightweight, comfortable, and soft, and it has a dense construction, low-fall flocculation is not easily reflective, effectively blocks germs and bacteria, and can successfully prevent cross-infection.
Notable details
Before beginning an angiographic operation, the medical team will prepare a variety of medical instruments that will be used throughout the treatment. These instruments include separate sheets as well as procedural sheets that will be used during the procedure. The process of preparing items takes time, which slows down the overall preparation process for the treatment.
The angiography pack provided by Winner Medical has the majority of the items that are required for the operation, and the sheets and surgical towels are folded appropriately. The hypoallergenic, skin-friendly, and irritant-free adhesive material that has self-adhesive properties keeps the sheets in place while also being skin-friendly. The fact that customers prefer Winner Medical's products is directly attributable to all of these particulars.
Conclusion
Winner Medical provides a comprehensive selection of high-quality angiography sets that are designed to make medical care more accessible to patients. You can find additional information about angiography sets by going to their website.