More and more professionals are starting to understand the need to improve wound care as it becomes more significant in our daily lives. Winner Medical provides various advanced dressings, including dressing gauze, high exudate and alginate dressing, etc. Learn more about the specifics of cutting-edge wound treatment with Winner Medical's medical dressing gauze!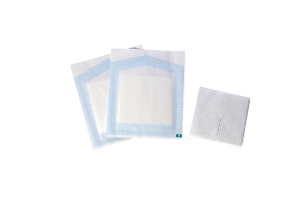 What is advanced wound care?
Advanced wound care is a specialized field that considers the patient's individual needs. It may involve using various medical dressings to protect the wound and keep it clean. There are many different types of medical dressings on the market, and choosing the most appropriate dressing for the individual wound is important.
A common type of medical dressing is gauze. Gauze is a soft, thin material made of cotton or other materials. It is often used to cover wounds or to absorb fluid and pus. Gauze can be folded or cut to fit specific size requirements and easily removed if necessary. Gauze is an effective choice for wound care because it protects the wound from debris and bacteria.
Applications of medical dressing gauze
Protecting wounds: Medical dressing gauze is a smart choice for wound care. This type of gauze comprises many small layers that help protect the wound and keep it clean. Dressing gauze is a good choice for wounds that are not considered life-threatening or complex.
Pressure reduction: Because modern dressing gauzes are made to absorb blood and extra fluid that may collect under a wound while it heals, they can aid in pressure reduction. These additional traits contribute to reducing or treating pressure ulcer-related pain and inflammation.
Prevents transfer of infection: Gauze is ideal for treating small burns because it helps protect the wound from moisture and bacteria. It is also effective in preventing the transfer of wound infection, which is critical for wound care patients. Medical gauze is easy to use and does not cause any additional damage to the skin around the burn.
Conclusion
Medical dressing gauze is a smart choice for wound care. It absorbs fluids effectively and is easy to apply and remove. Winner Medical's dressing gauze is a good choice if you are looking for an affordable and reliable wound care option.