Treating high exudate skin wounds has been receiving more attention in today's modern society since this particular type of high exudate wound causes patients to suffer and increases their financial burden. Winner Medical is aware of the importance of offering premium high exudate wound dressing to improve their patient's overall experience.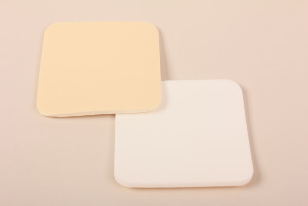 What is a high exudate wound dressing?
A high exudate wound dressing is a wound dressing that helps to manage hyperosmolar fluid from a wound. They are usually made of a material that absorbs water and blood quickly and helps to reduce the amount of fluid that flows from the wound. This helps to protect the surrounding tissues and keeps the wound clean
When should I use a high exudate wound dressing?
You should use a high-exudate wound dressing if you have an exudate or a high volume of exudate in your wound. High exudate wounds produce a lot of fluid from the injury itself or the surrounding tissue. These types of wounds can become infected quickly, so treating them as soon as possible is important.
Different types of high exudate wound dressings are available, and choosing the dressing best suits your needs are important. Some dressings are designed to keep the wound moist and protected, while others are designed to draw out fluid and kill any bacteria that may be present. It is also important to keep in mind the size of your wound and the type of fabric you are using.
If you are in a hurry, try using a compression bandage or wrap instead of a dressing. However, these methods will not protect your wound as well as a proper hypertonic dressing. However, if you decide to use a pressure bandage or dressing, make sure you change it every few hours so that the blood flow to the wound is not restricted.
Conclusion
We all know that wounds can be a source of pain and infection. However, the right type of wound dressing can go a long way in helping to protect the wound while minimizing your pain. For more information about Winner Medical's high exudate wound dressing, which has quickly become the industry standard for treating trauma patients, go to the official website of Winner Medical.