A new study has found that disposable medical products can provide an effective solution to improve patient safety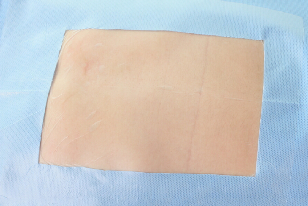 Types of Disposable medical products
Disposable medical products are essential for patient safety and are used in many different types of care. For example, they can help keep patients safe while receiving medical treatment, whether during surgery or a hospital stay. In addition, there are a variety of disposable medical products available at Winner Medical.
One type of disposable medical product is the absorbent cloth pad. These pads are often used to clean the skin before surgery or during a hospital stay. They are easy to use and have the added benefit of not leaving any residue on the skin.
Another type of disposable medical product is the absorbent dressing. These dressings are often used to bandage wounds, apply pressure to body areas,
The final type of disposable medical product is the disposable surgical gowns and protective gowns made from barrier material. These products typically consist of a moisture-absorbing material sewn into low-gauge disposable garments or other forms of apparel. Barrier products are typically used to prevent water from getting into the body and are effective at cooling and reducing sweating.
There are several advantages to using Winner Medical's disposable products.
2. Safe and reliable. Winner Medical is a leading domestic manufacturer of disposable medical supplies, and its surgical and wound care products have been in high demand. Additionally, Winner Medical's products hold multiple ISO certifications and comply with international pharmacopeia regulations.
Winner Medical's disposable products have several advantages.