Disposable medical products have been used for many years in hospitals. In addition, disposable medical supplies reduce the risk of infection during medical procedures.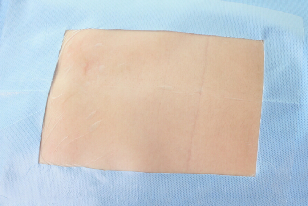 What is a disposable medical product?
Disposable medical supplies: Refers to medical supplies that are directly discarded after use for treatment or diagnosis. Disposable medical products are very common in hospitals.
Here are a few important things to remember when working with single-use medical products. First, always follow the instructions that came with the product. Second, make sure to discard it promptly and correctly after each use. Finally, it is important to store the product properly to avoid contamination.
Types of Disposables Medical Product
There are many types of disposable products on the market today. For example, Winner Medical, producing, developing, and selling essential disposable medical products since 1991, is more trusted than others.
For example, Winner Medical's disposable surgical gowns for isolation of bacteria and viruses in surgery, and multi-size wound dressings in wound care,   Additionally, disposable medical products can save healthcare providers time and money.
Effectiveness of Disposable Medical Products
Disposable medical products have proven to be an effective way to prevent and control infections. They are commonly used in hospitals and other healthcare facilities because they are convenient, affordable, and reduce the risk of cross-contamination. In addition, disposable products can be used for various purposes, including wound care, infection prevention during surgery,
Many factors determine the effectiveness of a disposable medical product. These products must be effective in preventing or controlling the spread of infection and be easy to use. Durability is also important; if a product falls apart quickly, it's not as effective.