What happens when your pet is sick? The good news is that the pet medical industry is on the rise. As one of the best medical disposable suppliers in China, Winner Medical has increased the production and consumption of high-quality medical supplies, including professional training equipment and disposable medical supplies.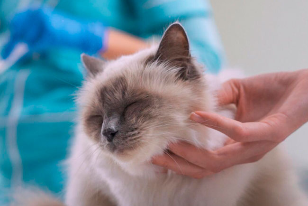 Introduction: What is the pet supplies industry?
The pet supplies industry is on the rise, and for a good reason. Pets provide companionship and love, and many believe it is important to provide them with the best care. This means growing demand for pet products, from food to toys to medical care. This growing demand has led to a boom in the pet medical supplies market.
How does Winner Medicalprovide pet medical supplies?
Winner Medical estimates that the market for pet products has grown by 5% annually since 2010 to reach 105 billion US dollars. As a result, 60.28 billion US dollars have been consumed. As a result, of the size of the pet business, the expanding consumption of pet items has become a supporting force that cannot be ignored with the growing importance of pets in people's hearts.
Winner Medical is China's leading manufacturer of disposable medical products, including wound care and surgical supplies. Winner Medical has been manufacturing, developing, and selling essential cotton medical dressings, medical disposables, and consumer products since 1991. As the pet industry booms, Winner Medical provides products and services to veterinarians and owners in a newly developed medical business. They also offer services such as disposable pet syringes and medical wound dressings, such as custom orders and shipping to veterinary offices.
Does the industry have a future in the long run?
The pet medical supplies industry has great potential for development. Some experts believe the industry could be worth as much as $30 billion by 2025. One reason the pet medical supplies industry is growing so fast is that people increasingly include pets as part of their homes. This means a lot of demand for products that help care for animals. And since this market is relatively new, there is still plenty of room for growth.