You are probably like many people who crave good results from pet therapy. So, what's the best treatment for pet injuries? How can pets get the advanced wound care? With this article, you will find the best option for you and your beloved partner!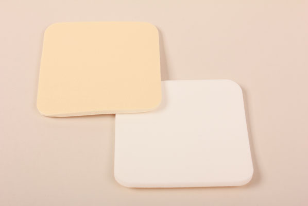 What should people do when their pet is injured?
If your pet is injured, the first thing you should do is see a veterinarian. The veterinarian will be able to determine the severity of the injury and prescribe the best treatment. Most injuries are not life-threatening, but pain needs to be addressed. Here are some tips on how to treat your pet when it is injured:
If the injury is minor, your pet may only need a bandage or ointment. Your pet may need surgery or a cast if the injury is more serious.
Make sure to keep accurate records of your pet's illnesses, injuries, and treatments so you can provide them with comprehensive information when visiting your veterinarian.
Healthcare Options
  Here are some tips on how to treat an injured pet:
1. If animals can move around, try to bring them to a safe place. If they can't move, cover them with a blanket or sleeping bag to protect them from cold and shock.
2. Clean the wound with soap and water as much as possible; remove any foreign objects that may be embedded in the wound.
3. Cover the wound with a bandage or bandage. Make sure the wrap is tight enough, so it doesn't fall off, but not so tight that it causes pain or further irritation.
4. If the animal cannot be moved, contact the veterinarian as soon as possible.
Why Choose Winner Healthcare
Winner Medical is China's leading manufacturer of disposable medical products, including wound care and surgical supplies. Winner Medical has been manufacturing, developing, and selling basic cotton medical dressings, medical disposables, and consumer products since 1991. In an era where pet medical care is becoming increasingly important, Winner Medical has newly developed a service of disposable medical supplies for pets. In addition, it provides professional pet hospitals and pet stores, providing products such as disposable wound dressings and bandages dedicated to the happiness of pets and the owner's well-being and Peace of mind.