Winner Medical is a worldwide leader in advanced wound care materials and proven breakthrough technologies. Winner Medical also specializes in wound care products that are clinically proven and scientifically researched to provide a moist environment for wound and reduce pain. At the same time, their surgical dressings can be used with all skin types, including sensitive, compromised, or compromised skin.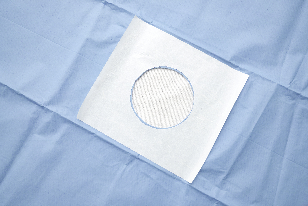 What is Advanced Wound Care?
Advanced wound care is a specialized type that focuses on providing a moist environment for wound. This type of care can provide a moist environment for wound. Advanced wound care can be provided in various settings, including hospitals, clinics, and medical offices. You should choose the right one to meet your need.
What are Wound Dressings?
Dressing a wound is one of the most important steps in advanced wound care. A dressing is a type of adhesive bandage that is wrapped around a wound to support it and keep it clean. Wound dressings come in many different styles and are designed to fit specific types of wounds. Some common types of wound dressings include compression, adhesive tapes, gauze, and absorbent pads.
The Benefits of Winner Medical
Advanced wound care is a must for any patient. Winner Medical has some of the best-advanced wound care products on the market. Here are some of the benefits of using Winner Medical products:
They are easy to use and follow directions.
They are made with high-quality ingredients.
Our Commitment to You
At Advanced Wound Care, we understand the importance of providing the highest quality wound care possible for our patients. Our team of experienced and skilled professionals is dedicated to providing you with the best possible care, from diagnosis to treatment.
Our advanced wound care treatments offer a range of options for addressing different types of wounds, from superficial cuts and grazes to more complex injuries. We use the latest technologies and equipment to help us achieve the best possible results for our patients.
We understand that each patient is unique, so we tailor our treatments specifically for them. We also consider the surrounding environment and lifestyle factors so that your wound can recover quickly and effectively.