Winner Medical is a company that has made strides in the medical field by creating advanced wound care materials. Their products include advanced wound care materials, surgical dressings, and more. They also have some of the newest technologies for the natural treatment of wounds. Join this blog to learn about their incredible new developments!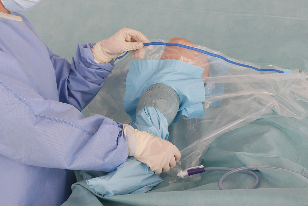 What is Winner Medical?
The leading maker of disposable medical equipment in China, Winner Medical also produces surgical and wound care supplies. Winner Medical has produced, created, and distributed simple cotton medical dressings, disposable medical equipment, and consumer goods since 1991.
Winner Medical is the first disposable medical product market business with a complete product line and numerous ISO certifications. The disposable medical goods made by Winner Medical are swiftly emerging as industry standards since they comply with the Pharmacopoeia laws of the European Union, the United States, Japan, and China. Their products have been used in hospitals worldwide, and they continue to innovate and improve their products to make them even more effective.
What Sets Winner Medical Apart?
One thing that sets Winner Medical apart is its focus on healing. They believe that getting better is the most important thing, and they work hard to ensure their patients are satisfied with their treatment.
If you are looking for a company that uses cutting-edge technology to help you, you should check out Winner Medical.
What is the benefit?
One of the greatest benefits of Winner Medical's products is that they help patients recover faster. That means they can return to normal life sooner, which is great news for them and their loved ones. In addition, their products are very effective in treating various diseases. So, whether you're injured or dealing with an illness, Winner Medical has treatment options to suit your needs.
Another great benefit of Winner Medical products is their safety and reliability. As a leading domestic manufacturer of disposable medical supplies, Winner Medical's wound care and surgical supplies have always been favored by the market. Winner Medical's products have obtained several ISO certifications and comply with multi-national pharmacopeia regulations, and its disposable medical products have quickly become industry benchmarks.
Conclusion
Winner Medical is a company on the rise, and with good reason. Their products are safe, natural, and effective, which is why they have quickly gained a following among consumers and healthcare professionals.