Winner Medical has created a new way to heal wounds. They have developed new materials and surgical dressings to aid healing and recovery, offering advanced wound care that were missing in the past.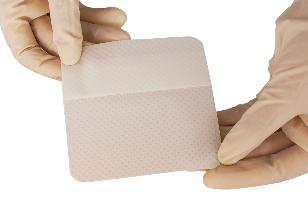 What is the purpose of Winner Medical's Healthcare?
Winner Medical has been providing single-use medical products and advanced wound care products to hospitals and clinics around the world all the time. Their products have been used in everything from wounds to surgery.
The process of creating wound healing materials
When it comes to healing wounds, many different techniques and methods are available. For example, some people may opt for traditional methods, such as surgery or medication. In contrast, others may prefer a more natural approach, using a basic wound dressing to encourage wound healing.
Ideal surgical dressings and wound healing materials are produced by Winner Medical using cutting-edge materials and technologies. To treat patients from start to finish, Winner Medical designs its products with the entire cycle of wound healing in mind. Winner Medical assists medical professionals in many countries in treating and preventing complex wounds by addressing clinical issues such as wound cleaning, exudate management, and infection.
Conclusion
With the improvement in medical level, people hope to use safer and more efficient products to treat wounds. That's where companies like Winner Medical come in - they offer a range of advanced wound care for wounds.