A fall, a sunburn, a burn accident, or even a surgical procedure can all leave wounds of varying sizes and depths.
All of these can leave wounds of varying sizes and depths on the skin.
Then how to master the wound care tips to help recovery?
Winner Medical's
silicone border dressing
 is the product of choice for high-end wound care, as it perfectly addresses the risk of secondary wound injury from traditional dressings. Also, their products are manufactured to high standards and have a quality you can rely on.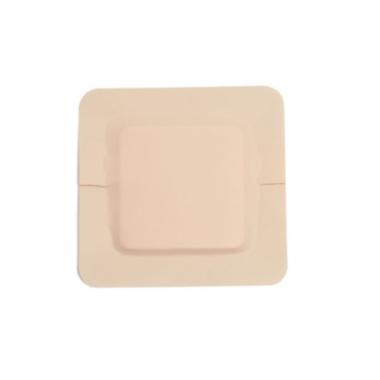 Traditional gauze tends to stick to wounds, so switch to silicone border dressing to reduce pain.
What is the key to wound care? Are silicone border dressing and seaweed gel dressing a gimmick or is it effective? In this article, Winner Medical, a professional dressing manufacturer, shares the key to helping traumatic wounds recover smoothly.
The importance of protecting wounds on skins
The skin is a protective layer to keep out germs and is a very important barrier for the body. Once an injury occurs, the first thing to assess is whether it is a clean wound or a dirty wound with a risk of infection. If the wound is clean, you can use the closed medication change, sometimes, you can put two, three days, or even a week or so, and then change the medication. You can even cover the wound with a dressing and open it again after some time, and the wound will have healed.
Categories of Wounds
But there are many different types of wounds, and they may not always be clean. However, if there is a lot of exudates or a dirty wound with contamination, it is not suitable to dress and seal it up immediately, nor can we put artificial skin on it, we should take an open dressing change. The wound should be cleaned with sterile saline first, with appropriate debridement, and then rubbed with antibiotic or antibacterial ointment.
When the exudate and secretion become less and the wound is clean, then depending on the condition of the wound and the amount of exudate, a suitable dressing should be chosen for temporary protection. At this time, the silicone border dressing from Winner Medical is a good choice. They are very wound friendly and do not easily cause allergies and adhesions.
Winner Medical's brand proposition is "Love Life, Love Health", and they are serious about producing high-end wound care products that have received international certification. Visit their official website for more information.