What's the best way to prevent infection? Certain things have a huge impact on how well your body is protected. This blog article discusses various things that can cause infections and the disposable medical product provided by Winner Medical.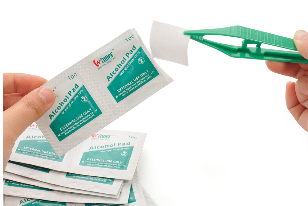 What is Infection Preventionl?
Infection prevention is the process of protecting people, equipment, and premises from infection. It includes controlling the spread of infection by preventing the entry of organisms into a facility, minimizing the exposure of people and equipment to infections, and controlling the return of organisms that have already entered a facility. Infection prevention includes hand-washing, disinfecting surfaces, and wearing protective clothing.
How can Winner Medical help prevent infections?
One of the ways Winner Medical can help prevent infections is by using infection prevention solutions and processes.
1. Winner Medical believes that prevention is the most important part of infection prevention. Winner Medical's infection prevention program mentioned that they have all kinds of protective equipment that people must have when they go out, such as disposable masks, gloves, etc.
2. Winner Medical can also provide audiences personalized infection prevention solutions, such as flexibly providing protective equipment according to customers' travel needs or individual needs.
3. Winner Medical's products are safe and effective. They have passed several safety inspections and are high-quality, effective infection prevention products.
protection products from Winner Medical
1. Protective clothing: Protective clothing is essential to protect medical professionals from pathogens. The Winner Medical's Protective Coverall provides superior comfort and safety. Lessen the likelihood of the virus spreading by providing a barrier and protection to the clinical staff who may come into touch with it.
2. Winner Medical can provide disinfection products that meet the daily sanitation and disinfection of surgical operations and hand and wound disinfection. Disinfection products such as disinfectant and disinfectant wipes can also be used to clean and disinfect tableware, mobile phones, computer screens, etc.
3. Other products such as protective caps, disposable surgical drapes, and so on.